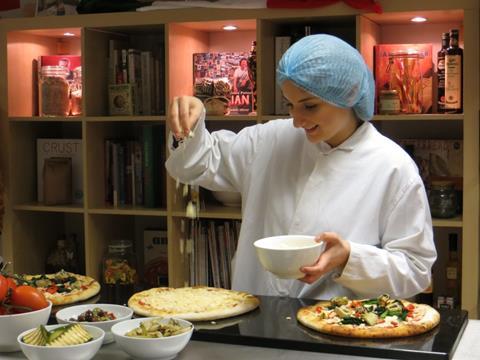 Food industry training scheme provider MDS has announced plans to launch apprenticeships for graduates and school leavers in a bid to attract more young people to industry jobs.

Speaking at the not-for-profit company's conference last week, MDS chairman and Groceries Code Adjudicator Christine Tacon said it would become an accredited training provider in its own right from early 2018.

This would allow it to offer level five apprenticeship qualifications matched to curricula and assessments provided by the Chartered Management Institute, in addition to level three apprenticeship qualifications for school leavers, which are equivalent to A levels.

The company already offers graduate management training courses.

"We have to face the reality that talented school leavers don't want to go down the university route because of the debt they could find themselves in," said Tacon as she set out the company's vision for 2020.

"Our members came to us time and again saying they wanted to use the Apprenticeship Levy on a scheme that prepares people for work in fmcg."

However, a school leaver apprenticeship would look very different to its management training scheme, which demands trainees are able to drive and move between locations every six months, said Tacon.

"We don't want to put trainees through a sausage grinder that turns them all out the same. We exist to be useful to the industry and provide real world training."

To provide secondments for the increased intake, MDS aims to add around 20 member companies to its ranks, joining organisations such as Fyffes, PepsiCo, Aldi and Barfoots. It is particularly interested in companies that can offer placements in agronomy as it reacts to the industry's shortage of skilled workers moving into technical areas.

"Businesses are crying out for more people to come through on the technical side," said Tacon. "But brands in the sector aren't often consumer-facing so they hold very little appeal to young people.

"We're working to change that in developing relationships with universities. Just recently I gave a talk to Cambridge University students in its department of plant sciences to let them know they are doing degrees we are interested in."

Almost 350 trainees have graduated from MDS schemes since it launched in 1986, with 77% of those still working in the industry.