Golf clubs, a fireside and antlers on the walls. These are the images that tend come to mind when you think of traditional scotch. Arguably, that is part of the appeal among its core drinkers. But those same images risk alienating younger drinkers who aren't yet ready to raise a golf club. So a raft of distillers are aiming to shake up scotch in terms of image, sourcing and process – and some have gone so far as to renounce the title 'whisky'. Here's our pick of the most innovative fare.
1. Compass Box Affinity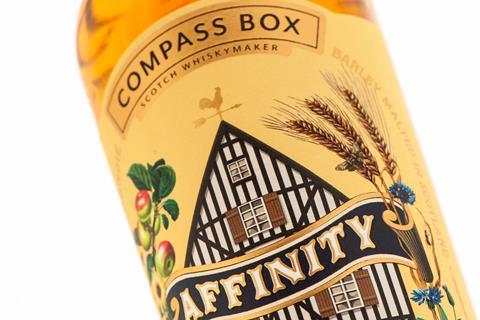 Purists, look away now. For Compass Box has claimed a world first with this blend of scotch and calvados. It may sound an odd pairing. But Compass Box stresses the two spirits are unexpectedly complementary.
"We've been blending calvados with scotch whisky at home and in our blending room for years, simply because we love the way the flavours complement one another," says John Glaser, Compass Box whiskymaker. "We felt it was time to share it with the world."
At £100 a pop, Compass Box is clearly confident it's something the world will be equally keen to share.
2. BrewDog's 18-month-old 'whisky'
OK, so this hasn't actually hit the shelves yet. But even without a physical presence, it's still causing a stir. That's all down to the proposed age of the spirit.
BrewDog wants to use a temperature-controlled maturation warehouse to create its spirit just 18 months. That flies in the face of EU law, which stipulates that whisky must be aged for at least three years.
So it's unlikely BrewDog's planned new spirit will be able to call itself a whisky. That's not dampening the brand's ambitions to shake up the whisky market as a whole, though. "We need to start with a conversation about the quality of the liquid, not the age," says BrewDog master distiller Steven Kersley. "Why does it matter if the liquid is 18 months, three years or 18 years old if it tastes great?"
3. Octomore
In the age-obsessed whisky market, a five-year-old blend doesn't tend to get much kudos. One brand looking to change all that is 'progressive Hebridean distiller' Octomore, which is charging £125 for its fledgling brew.
The Octomore 09.1 single malt sets out to challenge the idea that older means better with a focus on "raw ingredients and considered distillation". Described as "heavily peated", it is matured in ex-American whiskey casks: 51% Jim Beam, 26% Jack Daniel's, 15% Clermont and 8% Old Grand-Dad.
4. Ncn'ean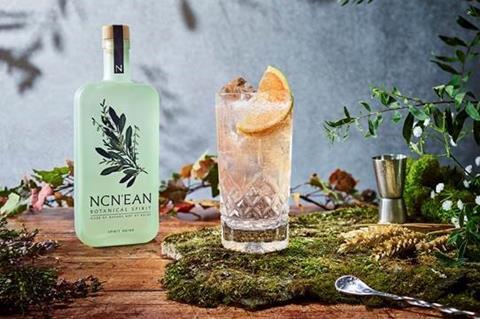 Here's another hybrid shaking things up. Ncn'ean's £30 Botanical Spirit is a mix of whisky alongside "a selection of botanicals including fresh grapefruit and locally foraged wild herbs such as bog myrtle, heather, coriander and juniper".
This was the brainchild of founder Annabel Thomas, who wants to turn "the traditional outlook towards scotch whisky on its head". She is keen to put an emphasis on sustainability – the distillery is predominantly organic – and the recruitment of women into the traditionally male-dominated whisky market.
5. Whyte & Mackay 'light'
Similarly to BrewDog's planned conocotion, this can't technically be called a whisky. That's because it comes in at 21.5% abv – whereas whisky has to be bottled at a minimum of 40%.
However, it is made with the brand's core blended scotch as a base, which is then "enriched by sweet sherry casks and freshly emptied bourbon barrels".
"We're using the strength of one of our existing brands to deliver an attractive option for the growing number of consumers who may be looking to keep an eye on their alcohol intake," says Whyte & Mackay head of innovation Rod Gillies.
6. Allt-a-Bhainne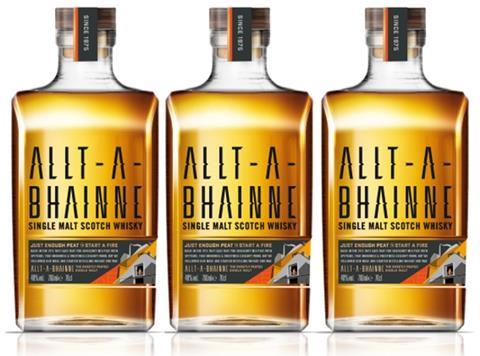 Appealing to younger shoppers was the main aim behind this Pernod Ricard launch in September. Positioning itself as an "irreverent" challenger brand, the modern-looking single malt product takes the unusual step of making no age statement.
The inclusion of peaty flavours in a Speyside whisky is another factor that defies convention. "Speyside is known for its fruity whiskies but Allt-a-Bhainne goes against the grain by including peat, creating a unique and unconventional flavour," says Pernod Ricard commercial director Chris Ellis.
7. Atom Brands
The Atom Brands portfolio – which includes Darkness and That Boutique-y Whisky Company – isn't looking to break the basic rules of making whisky. But it is looking to shake up the traditional design credentials. In the place of staid-looking packaging, The Boutique-y Whisky Company comes in bottles with graphic-novel style labels. Proving that's no barrier to quality, it charges up to £2,275 a bottle.
Meanwhile, the Darkness range of 'massively sherried' whiskies look like something you'd usually find in the rum aisle. "While still respecting its roots, we're dropping the leather chesterfields, libraries and golf clubs that were imposed on scotch," explains Atom Brands' head of whisky Sam Simmons.