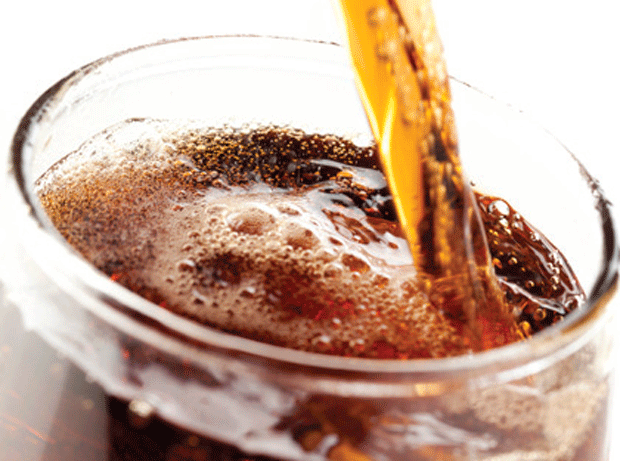 UK sales of soft drinks have broken the £10bn barrier for the first time, according to Britvic.
The Pepsi and Robinsons supplier today published its annual Soft Drinks Report, which revealed a 4% hike in grocery and c-store sales to £7.5bn in 2013 – fuelled by factors including premiumisation (the trend towards premium products) and the hot summer. Factoring in other channels including the on-trade, soft drink sales topped £10bn.
The summer heatwave also helped single-serve products grow ahead of larger formats, said Britvic, adding this trend had been boosted by improved store quality and availability in the convenience channel.
"Impulse continues to grow in importance," said Britvic Soft Drinks general manager Paul Graham. "Consumers are top-up shopping more often and are less reliant on a big weekly or monthly shop."
Graham added that concerns over sugar consumption would continue to be a major issue for the soft drinks industry, which would focus more on low- and no-sugar options. "We believe choice is an important factor, and we need to offer consumers those choices," he said.
Interest in healthier drinks had been one of the drivers of strong growth in bottled water – which rose 13% by value year-on-year in 2013.
Again, weather had played a major role in this growth, according to Graham: "Traditionally, water sales respond well to increases in temperature," he said, adding that sales had also been boosted by increased use of water at schools and in packed lunches.
Britvic tipped water for further growth, alongside the market for water enhancers such as the Squash'd super-concentrated squash launched under the Robinsons brand this year, and similar products rolled out by Vimto. Squash'd will be advertised on TV for the first time from this weekend.
"Water enhancers have great potential," said Graham. "What we need to do is educate consumers on how to use the product – what you do with it, and where you take it." He added that water enhancers offered a chance to add incremental growth to soft drinks, something he said mature categories rarely had an opportunity to do.
"Retailers have been very keen to support us in this, we have been making fast distribution gains with Squash'd."
Another growth area for soft drinks was 'cold hot drinks' such as iced tea and coffee. The market had soared 53% in the past year, and Graham said this was an area where retailers should be investing space. "It is a clear growth area for us, we have got a strong position in the market with Lipton Iced Tea," he added.