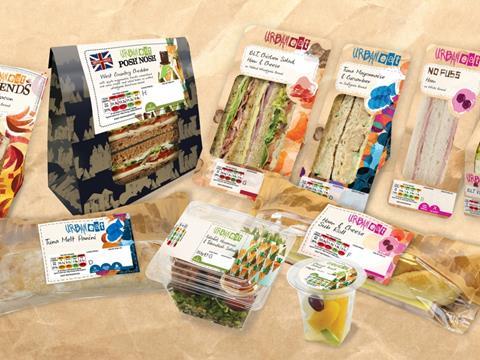 A sandwich brand with a cult following among students is pushing into the mainstream convenience market in a bid to become "the best brand in food to go".

Urban Eat - which supplies sandwiches, pasta pots, fresh fruit and breakfast lines to more than 400 university shops and has 41,000 likes on Facebook - has signed a national distribution deal with Kerryfresh.
The deal will see 54 lines made available to Kerryfresh's 12,000-strong network of independent retail customers.

"Convenience is a really key area for food to go, which is why we're tying up with Kerryfresh," said John Want, head of marketing at Urban Eat parent ­company Adelie.

"We know that consumers are looking for convenient, tasty and inspirational food experiences influenced by key trends such as street food, and we've used that to shape the new foods we're introducing to the Urban Eat range."

The brand, which has grown into a £100m business since its launch in 2010, has been overhauled and re-launched with new packaging and split into four tiers: Posh Nosh, Legends, Core and No Fuss.

Kerry Foods' customer marketing controller Richard Tyler confirmed Kerryfresh had ditched its &Made sandwich range, which was launched less than a year ago, in order to make way for the Urban Eat brand.

The company would look to collaborate with Adelie to add more products to Urban Eat in the future, he added.

"Looking at the marketplace, it seemed a natural fit to work with Urban Eat," he said. "The breadth of the offering will enable us to offer retailers a far wider choice than ever before."

The range will launch through Kerryfresh on 14 April. Deliveries will be available six days a week with no minimum order.