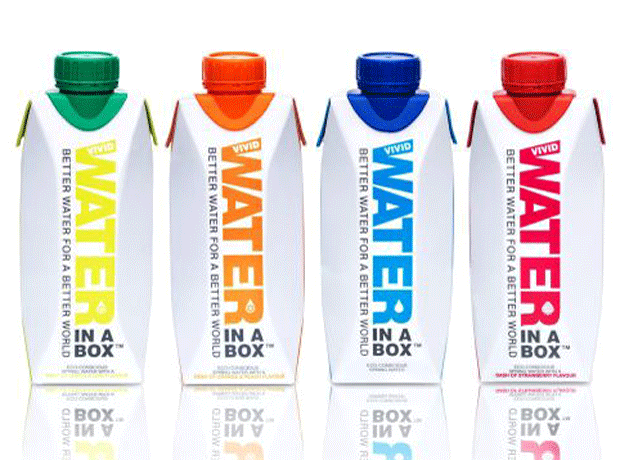 Vivid Water has launched what it claims is the first UK flavoured water to be sold in Tetra Pak cartons.

Rolling into Tescos in London this week, the four Water in a Box drinks - plain, orange & peach, strawberry, and lemon & lime - are boxed at source in Somerset and sold in 330ml cartons. The products will launch into the wider market from January.

"We wanted to add value to the market and provide differentiation, and Tesco identified this opportunity," said Vivid Water co-owner John Lee, former MD of dairy business Campina.

Mineral water brand Aquapax, launched in 2006 by Sussex-based business Just Drinking Water, sells plain water in a 500ml carton.