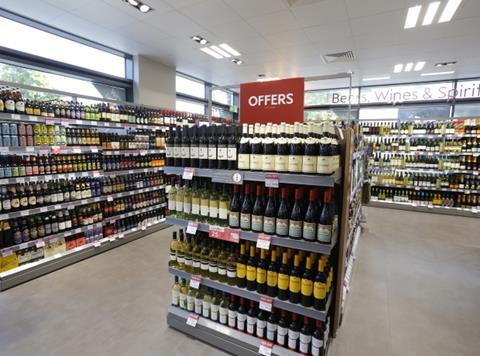 Waitrose has added almost 100 new beers and ciders, including a raft of exclusives and supermarket debuts for trendy craft brands.
Ninety-five new skus will hit the retailer's shelves from 30 April, including brews from the likes of Beavertown and Fourpure and craft ciders from brands such as Sxollie, which sends profits to female agricultural workers in Africa, and Hawkes Urban Orchard, which was recently bought by BrewDog.
The new range "reflects the changing tastes of our customers," said Waitrose beer buyer Sarah Hammond. "We've got sour beers, innovative fruit beers, new emerging cider brands and a whole host of exciting breweries changing the way we enjoy beer and cider in the UK."
Exclusives from Bristol-based brewery Wiper & True have also been added, as well as two beers from Belgian brewery Boon, which makes them in the regional lambic style. Upmarket lagers such as Peroni and San Miguel have gained space too.
It was "great to be reaching a new audience with the Waitrose listing", said Dan Lowe, co-founder of Fourpure, which recently opened a new £2.5m brewery in Bermondsey. Its Shape Shifter West Coast IPA and Easy Peeler Citrus IPA have been listed.
"We're currently undergoing a time of rapid growth and the capabilities of the new brewery, which enable us to ensure great consistency across our product range, are a big part of that.
"The ability to guarantee the same great taste every time is something that we believe sets us apart from other craft brewers and gives us a real competitive edge."