Catch up on this webinar surrounding International Women's Day including frank and thought-provoking discussions with senior female executives about how they are using their voice to drive change and create a drinks sector that is truly sustainable.
Whether it's reducing carbon emissions, minimising packaging or conserving water, the list of sustainability challenges facing the UK drinks sector is long and daunting. And the time to act is now.
In a 2020 report, the drinks industry scored an average of just 4.8 out of 10 for its sustainable strategies and practices – considerably behind other sectors. Senior women in the industry are now stepping forward to accelerate the pace of change so the sector can meet its ambitious environmental and net-zero targets.
For this year's International Women's Day on 8 March, join us for a frank and thought-provoking discussion with senior female executives from Carlsberg Marston's Brewing Company, Accolade Wines and Ball Corporation about how they are using their voice to drive change and create a drinks sector that is truly sustainable.
Our panellists will provide a glimpse behind the scenes at their latest sustainability initiatives and how they are working to create a circular economy for drinks. They'll share successes as well as challenges and reflect on why drinks businesses need diverse and inclusive teams to create a more sustainable future for all.
We'll also explore the importance of mentoring in empowering women to become a force for environmental change. Plus, you'll get the chance to put your questions to our panel.
Meet the panel: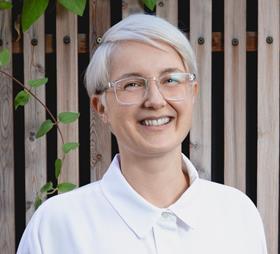 Caroline Thompson-Hill, managing director, Europe, Accolade Wines
Caroline is managing director, Europe, Accolade Wines, a position she has held since 2020. Caroline has worked in various marketing, commercial and digital roles within influential organisations, including positions at Diageo and Treasury Wine Estates. Her proudest career moment to date was taking Accolade Wines' European business carbon neutral in 2020 - a major milestone on the company's sustainability journey. Caroline studied history at University College London before obtaining a diploma in marketing at London School of Marketing and then gaining a distinction at Bayes Business School.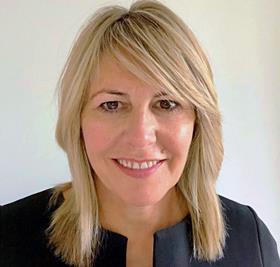 Sarah Perry, VP customer supply chain, Carlsberg Marston's Brewing Company
Sarah is VP Customer Supply Chain at Carlsberg Marston's Brewing Company. Sarah joined Carlsberg UK in September 2019 from Coca-Cola European Partners, where she was Director of Cold Drinks operations, with responsibility for supply planning, customer service, field engineering and logistics. During her nine years with the business, she also held the positions of Customer Logistics Director and Customer Services Director. Prior to this Sarah held a number of senior roles within Oxford University Press and Nestle Waters.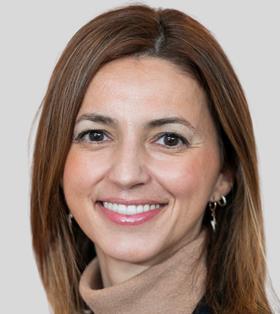 Ana Callol, Chief Public Affairs, Communications and Sustainability Officer, Coca-Cola Europacific Partners
Ana leads Coca-Cola Europacific Partners' sustainability strategy, effective communication with stakeholders and employees, and engagement with media, policymakers and communities. Ana has worked for Coca-Cola for over 20 years in roles across the spectrum of marketing, sustainability, communications and public affairs. Her consumer and customer orientation and leadership experience will help CCEP accelerate its sustainability plan, This is Forward, and strengthen the development and growth of PACS capabilities.
Carey Causey, president, Ball Beverage Packaging Europe, Middle East, and Africa (EMEA)
Carey Causey leads Ball Beverage Packaging in Europe, Middle East, Africa and Asia, a leading supplier of infinitely recyclable aluminium beverage cans. Headquartered in Luton, Causey and her team are responsible for 26 manufacturing facilities, 5,000 employees and meeting the objectives of customers across a growing and diverse range of beverage categories. Causey is regional lead for an organisation committed to sustainability, with a climate change plan approved by the Science Based Targets Initiative and the first can maker to achieve Aluminium Stewardship Initiative certification for its EMEA plants.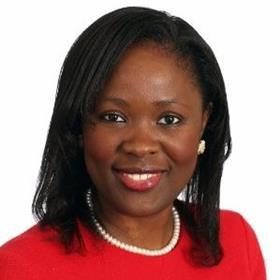 Vona Aghoghovbia-Ezichi, Co-Founder, DVees
Vona is Co-Founder of DVees, a luxury food and drinks company pioneering West African flavours through exquisite products. Vona co-founded DVees alongside her three sisters nine years ago with a view to sharing their rich culture, heritage and diversity through their love of food.
As well as co-founding DVees, Vona currently serves as the Global Director of Accounting at JLL, a world leader in real estate and investment management. Her work revolves around providing strategic solutions to enable financial growth and advanced decisions to help shape the future of real estate for a better world.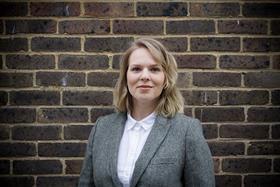 Julia Glotz, writer and editor – moderator
Julia is a writer, editor and consultant specialising in food and drink, with more than 15 years' experience working in trade media. She was on staff at The Grocer for nine years, including five years as managing editor