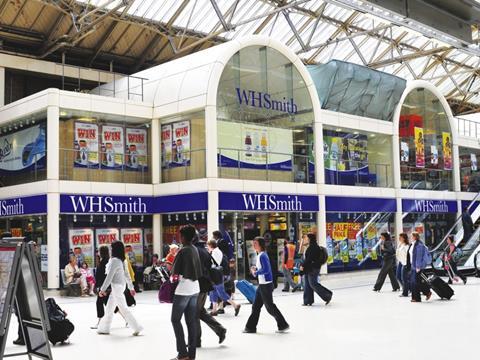 Sainsbury's is to supply food to go lines to nine WH Smith stores in travel branches in railway stations, airports and hospitals.
The "small" tie-up, starting next week, will see different Sainsbury's products stocked in each WH Smith branch, and will include tea, pasta, salads, sandwiches, cookies and croissants, a Sainsbury's spokeswoman confirmed.
The trial, which is taking place at WH Smith's branches in London Luton Airport; East Midlands Airport; Wishaw General Hospital; Lister Hospital, Stevenage; Monklands District Hospital, North Lanarkshire; Court Road, Chelmsford; Kings Cross Railway station; Bristol Temple Meads station; and Cardiff Central Railway station, could be expanded across further WH Smith stores if it proves successful.
"From next week we will be conducting a trial with WH Smith where a limited range of Sainsbury's sandwiches, snacks and light meals will be available in a select number of their travel stores," said Sainsbury's director for business development Michael Luck.
He added that the initiative was part of the supermarket's strategy to work with "new partners to grow our business and respond to rapidly changing shopping habits".
This is not the first time Sainsbury's and WH Smith have worked together. The stationery retailer already sporadically hands out money-off vouchers for online Sainsbury's shops, including £18 off customers' first online shop, excluding delivery charges.
Toby Keir, WH Smith's Travel UK managing director, said it "regularly explores opportunities and trials new products and ranges" to complement its existing range of products.
The move follows several tie-ups and concessions Sainsbury's has conducted under CEO Mike Coupe. This includes its recently expanded partnership with Patisserie Valerie, rolling out the bakery's concession counters and products to another 31 stores following a successful trial, bringing the total to 70. Other in-store concessions include sushi counters, Ben & Jerry's and Carte D'Or ice cream parlours, and locksmith and watch and shoe repair services through Timpson.