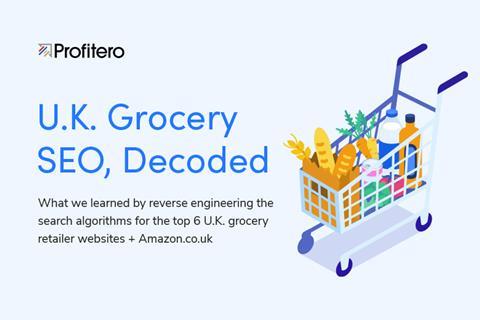 Optimising your products for search is essential for winning shoppers online and boosting sales. However, it's easy for brands to waste time and money over-engineering their content for search optimisation.

Using our daily digital shelf data and advanced mathematical modeling, Profitero reverse engineered the algorithms for the six leading UK grocery retailers and Amazon UK.

Download the report to understand the content factors that most influence search performance specific to each website, and the recommended changes to help you win search.

Download the whitepaper below.
The Grocer may use your contact data to keep you informed of its products and services by email. You can withdraw your marketing consent at any time by clicking the unsubscribe link in such email or by sending an email to dataprivacy@wrbm.com. More information on our processing can be found in our Privacy Notice. By submitting this form, you acknowledge that you have read and understand our Privacy Notice