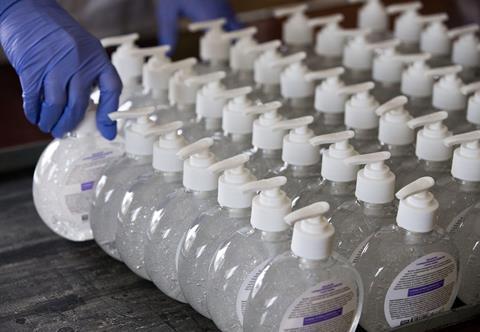 Ever since images of turtles tangled in ocean debris hit the headlines three years ago, plastic has been in the firing line.
Then Covid-19 struck and almost overnight the much-maligned material reverted to being both vital and valued. Sales of packaged goods have soared during the pandemic while PPE has kept frontline workers as safe as possible from harm.
Yet the war on plastic is not over. A new in-depth whitepaper from The Grocer Vision and SC Johnson shows the public still care deeply about the scandal of plastic waste. In an exclusive survey, just 8% of people said plastic was now less important to them than before the pandemic. For one in five it remains the number one environmental issue we face.
So how have businesses kept their foot on the plastic pedal during the most serious public health emergency in a century?
Featuring exclusive insights from leading retailers including Asda, Sainsbury's and Tesco along with a host of packaging and waste experts, this whitepaper reveals:
The effect Covid-19 has had on consumer attitudes towards plastic
The progress businesses have made in stripping out problem plastics and increasing recyclability, with a particular focus on household products
The challenges companies face in meeting stretching voluntary commitments to tackle plastic waste
How new business models and innovations are being adopted that have circularity at their core
Click the link below to download the paper.
Paid for by: