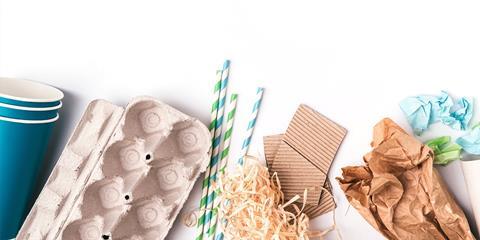 The current mood is focussed sharply on how brands can reduce their impact on the environment with improved packaging solutions.

With press coverage intensifying, how can we be sure that public discussion on packaging actually reflects how consumers feel, deep down?

Brands focussing on a strong CLV long-term can benefit from putting the sustainable packaging debate in context alongside other key shopper metrics. This white paper from GlobalWebIndex details the reasons why consumers in the U.S. and UK will opt for responsibly packaged products.

Key insights into consumers' traits and behaviors will help brands understand how to delight and deliver to this group.

Find out what values consumers expect brands to uphold, and how they balance decisions regarding eco-friendly packaging.

Fill in your details below to access the paper now.


The Grocer may use your contact data to keep you informed of its products and services by email or by phone. You can withdraw your marketing consent at any time by clicking the unsubscribe link in such email or by sending an email to dataprivacy@wrbm.com. More information on our processing can be found in our Privacy Notice. By submitting this form, you acknowledge that you have read and understand our Privacy Notice.