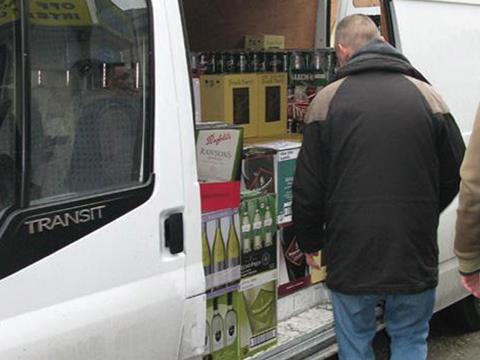 Wholesale representatives have hailed HMRC's clampdown on rogue alcohol distributors as a success despite controversy over the scheme's implementation.

The Alcohol Wholesaler Registration Scheme has already prevented 1,300 "dodgy distributors" from trading, the Federation of Wholesale Distributors said.

About 17% of the 7,400 businesses that applied for the scheme, which came into force on 1 April, had failed to meet its 'fit and proper trader' requirements.

The FWD, which pushed for the HMRC scheme to crack down on the £1.8bn annual alcohol duty fraud, hailed the results as proof of its efficacy. "AWRS is already having a positive effect and saving millions in taxpayers' money as duty cheats are forced out of the market," said FWD chief executive James Bielby.

Bielby warned all businesses to ask alcohol wholesalers for their unique reference number with the scheme before buying. Business that failed to make the check could face a fine or imprisonment, he stressed.

The warning came after a second tranche of businesses successfully won a legal case against the HMRC over the scheme's implementation.

Last week, The Grocer reported eight alcohol wholesalers had won a High Court battle to receive temporary registration on the scheme after receiving a rejection just a month before it came into force. They will now be able to trade while they await results from their appeal.

This week, Liverpool law firm Alexander Whyatt revealed a further six had won an injunction due to a late rejection from the scheme.

HMRC allows businesses in this situation to sell off stock for 45 days after 1 April without registration and provides them with a letter as proof of permission. But the law firm's MD Matthew Whyatt said this was an "afterthought" and didn't cover the whole six to nine months it can take to stage an appeal.

The FWD said only a "small number of businesses" were in this situation and that most had received rejections "well in advance" of the 1 April cut-off date.