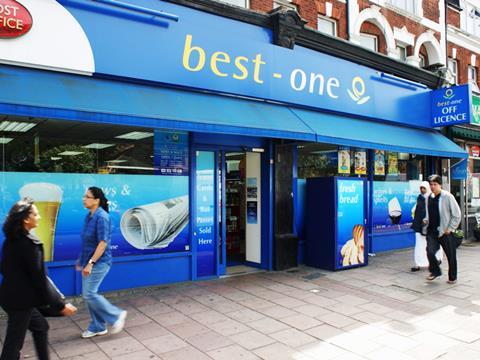 Bestway has emerged as a serious contender to pick up the Costcutter supply contract and has not given up on buying Nisa, The Grocer understands.
Talks between Bestway and Costcutter are understood to be ongoing, with the price Bestway would pay for the contract understood to be a major sticking point in securing a deal.
The Grocer understands that Costcutter-owner Bibby Line Group has lowered its expectations recently, but the two parties are still thought to be some distance apart.
"Ever since the Tesco-Booker deal and the price Tesco is paying, everybody seems to have developed a very high view of what their businesses are worth," said a senior industry source.
Should Bestway pick up the contract, it would service the stores using the delivery model it has set up for its Best-One symbol. However, it also has a more ambitious plan – to acquire Nisa and use its supply chain to fulfil the Costcutter business.
Bestway did not comment on its plans, but it is understood it does not believe the Co-op's £143m bid for Nisa, which was formally put to Nisa members last week, is a done deal.
The Co-op would require a majority of Nisa members, representing 75% of its shares, to approve the deal when it comes to a vote next month.
In August, The Grocer revealed that Costcutter could be the subject of the next big deal in convenience, after a letter sent to Costcutter retailers from Sir Michael Bibby, MD of Costcutter owner Bibby Line Group, was leaked. In it, Bibby said he and Costcutter CEO Darcy Willson-Rymer were discussing consolidation and that a formal announcement would be made shortly.
The Co-op is thought to be keen on adding the Costcutter business as well the Nisa bid, though The Grocer can reveal that Morrisons, which has also been linked with a move similar to the one it reached with McColl's earlier this year, is not currently an interested party.
Costcutter is three years into an eight-year supply contract with Palmer & Harvey. However, the arrangement has been beset with availability problems. Bibby's letter made it clear that any new agreement would look to address these concerns.
P&H is currently in talks regarding a sale of the business to global private equity giant Carlyle Group. However, industry sources have told The Grocer that Carlyle's concerns over the future of the Costcutter supply is holding up the deal.