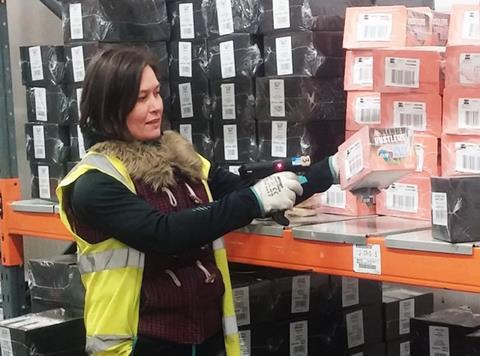 Bestway is cutting a day out of its fresh food supply chain with a new centralised picking system.

Orders are now picked at source and delivered to the nearest depot as soon as requested. The depot then delivers to the store within 24 hours.

The service, which was launched four months ago, would allow independent convenience retailers to maximise the chilled and fresh opportunity, said the wholesaler.

As a result of the new system, availability at Bestway has increased to a record 97% and chilled sales are up by over one third. Sales of fresh meat are up 17% and fresh fruit and veg are up 46%.

"The introduction of central pick has delivered on so many fronts," said Bestway symbol director James Hall.

"Crucially, it means that products are delivered to store with a much increased shelf life, in effect de-risking the category. We are able to forecast and plan better and therefore offer greater availability across a wider range of chilled and fresh products. Our latest availability to members on fresh and chilled is 97%."

Currently, 40% of all top-up baskets at convenience stores contain a chilled or fresh product. "Chilled will account for 40% of a store's total taking by 2020," said Hall.

"Given the Living Wage, the Insurance Premium Tax and the reduction of tax-fee dividend income, retailers will find life that little bit more expensive. So it is critical that they focus on high-margin areas such as fresh and chilled."

Fresh is currently a major focus in the convenience channel. Last month, My Local CEO Mike Greene admitted it had lost customers as a result of a reduction on the quality of its fresh offer compared with Morrisons, the previous owner of his estate.

Greene is now working with Nisa to improve the quality of the fresh offering for its stores.