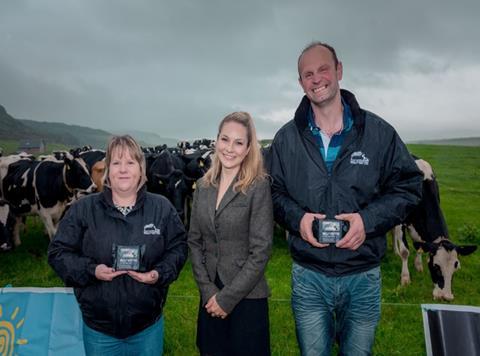 Bidfood Scotland is launching 35 Scottish dairy and egg lines into the UK foodservice industry.

Bidfood Scotland has taken on the raft of new listings from 10 local suppliers including the country's only 100% farmer-owned dairy producer First Milk, Inverloch Cheese Company, Yester Farm Dairies, as well as award winning free-range egg farm Scotlay Eggs.

"We're pleased to grow our business further by working with Bidfood," said First Milk marketing manager Paul Stewart.

"Every increase we have in volume helps to improve the price per litre for our farmers, and this then creates a more sustainable milk price."

The new dairy and egg range is part of the company's support of Scotland Food and Drink's Ambition 2030. The initiative works in partnership with the Scottish government and the Scottish Dairy Hub. Its ambition is to double turnover in the Scotland food and drink sector to reach £30bn by 2030.

Bidfood Scotland business development manager Katie Sillars said: "Our strategy is about finding the right balance between quality and value for money. Our aim is to work in partnership with our suppliers and help them to drive growth of the dairy and egg categories regionally in Scotland, as well as across the whole of our UK business."

Scotlay Eggs said it was investing in more birds and a new poultry shed to cope with a 900% increase in volume in the past six months following the deal.