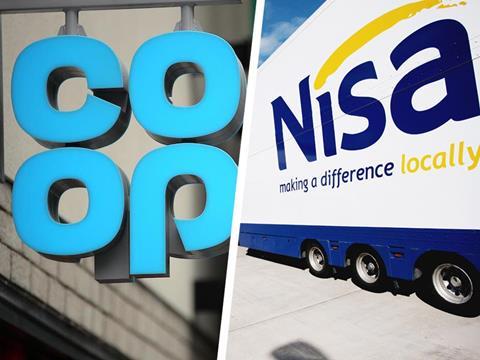 The Co-op's £137.5m takeover of buying group Nisa will complete on Tuesday after the retailer secured court approval for the deal and a last-ditch legal challenge to block it failed.

The deal was voted for by more than 75% of Nisa members in November and received clearance from the Competition & Markets Authority last month.

The eleventh-hour challenge came from Justice for Nisa, a coalition of around 20-30 Nisa members who were opposed to the deal, and came after they raised sufficient funds via a fighting fund to engage solicitors and a QC.

However it was felt by many observers that the challenge had little chance of success, and so it proved as the court in London granted the Co-op a scheme of arrangement - allowing it to fast-track the takeover.

"We're delighted with the court's decision and we are excited about sharing our plans for the future once the deal formally completes," said Co-op Retail CEO Jo Whitfield.

"Our strategy is to get closer to communities and our new business will create a strong product offer and competitive prices for Nisa that will engage their shoppers across the UK."

Attention will now turn to who the Co-op appoints to lead the Nisa business, which it intends to continue to run separately. The Grocer revealed last month that it had engaged headhunter firm Sam Allen Associates to find candidates for a new CEO for Nisa. Current interim CEO Arnu Misra had agreed to remain in place until the deal was completed.
Nisa chairman Peter Hartley said: "I am delighted that the court has sanctioned the wishes of our members. The acquisition of Nisa is now set to complete on Tuesday 8th May. The mood amongst our retailers is one of excitement as we look forward to life together with the Co-op. Our attention now turns to the future, and ensuring the benefits of the transaction are quickly passed to our members and their customers."