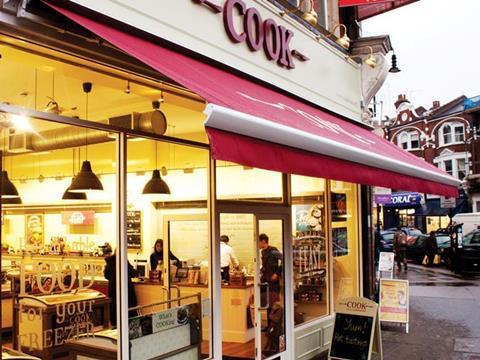 Upmarket frozen food manufacturer and retailer Cook is deferring its decision to pay back business rates until the spring.
Cook founder and MD Edward Perry told The Grocer it was still assessing the impact of the coronavirus crisis on the business.
"We won't decide until the end of our financial year next April," he said.
"We're not paying any dividends and are focused on navigating through the pandemic as best we can, with all the associated complications and costs for our kitchens and shops."
Perry was speaking this week after Cook posted its latest results on Companies House.
Cook sales jumped 12% to £71.8m for the year to 31 March 2020, while pre-tax profits were up 52% to £3.8m.
The onset of the crisis during the final six weeks of the accounting period resulted in a major spike in turnover, with Cook ending the year with sales £2m ahead of its budget forecast.
"The impact of coronavirus financially was positive for Cook in 2019/20," said Perry. "In terms of sales the coronavirus crisis created a second peak season to follow Christmas. It meant that from a purely financial perspective what would have been an acceptable year was turned into an amazing one. Six weeks at the very end transformed a challenging if rewarding year into our best ever."