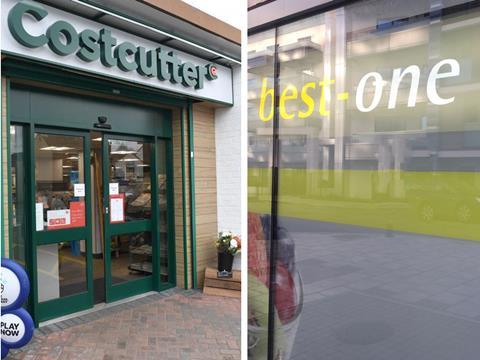 Costcutter called off talks with Bestway over a potential offer that was received after the symbol operator agreed a new supply deal with the Co-op in November, The Grocer understands.

Sources close to both parties told The Grocer this week that Bestway approached Costcutter in December for a second time after failing to strike a deal before Palmer & Harvey went into administration.

But the opportunistic bid was rejected by Costcutter's owner Bibby Line Group in late January.

With rumours circulating that Bestway had offered £1 for the loss-making retail chain, a source with knowledge of the situation said "the price was almost immaterial versus the liabilities that had become apparent following the demise of P&H", but admitted price was a factor.

"Sir Michael Bibby imagined it was worth more than Bestway was prepared to pay, so there was a parting of the ways," said the source.

However, another source said Costcutter had resolved to stick to its guns and to work with the Co-op to revive the business.

Sir Michael Bibby "is not looking to sell the business right now and there is no potential of selling in the near future.

"It is the wrong time for such a deal, Bibby is not prepared to make a loss on the deal and Bestway has never paid over the odds for anything."

Since P&H went to the wall, Costcutter had been using a host of wholesalers to plug the gaps in its supply chain including Nisa, Co-op, Musgrave, Dhamecha and indeed Bestway.

However, over the last month it has started to streamline supply through Nisa. Though some stock is still coming from Bestway and other goods are being supplied direct to store by suppliers, The Grocer understands availability levels have markedly improved.

However, Bestway is targeting Costcutter retailers directly. In February alone it recruited 60 former Costcutter and Mace stores to its Best-one ­symbol group, it announced this month.