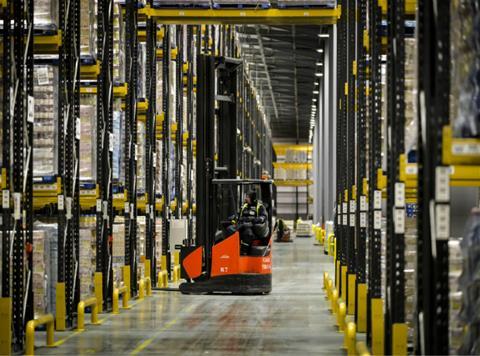 Culina Logistics is investing £38m to build what would be the biggest multi-user chilled warehousing and distribution facility in the UK, The Grocer can reveal.

The new 'super centre' will be built on the M1 corridor at a yet-to-be-announced location, and would give the business the specialist infrastructure and capacity required for its planned programme of expansion over the coming years, it said.

Culina Logistics had recently secured major long-term contracts worth in excess of £130m with chilled food and drink manufacturers including PepsiCo, Mondelez, Emmi, Friesland Campina, General Mills and Nestlé, said CEO Steve Winwood.

The operator was planning for its new distribution centre to be operational from mid-2018, Winwood added, with plans set to be lodged with the relevant local authority within the next few months.

The business already has an extensive UK network of seven specialist chilled logistics distribution centres, however network expansion was necessary to ensure it could accept the volume of projected growth from its recent contract wins.

The new site would be the largest of its kind in the UK and a "real showcase site for Culina Logistics" he said. "It's going to be a high specification state-of-the-art facility located in the heart of the UK."

He added: "We will be establishing a unique facility at a location optimised for both UK and European chilled food and drink production, with a key emphasis on retaining the quality and market-leading service levels Culina Logistics is renowned for in the marketplace."

Parent company Culina Group acquired ambient rival Great Bear Distribution last year. The deal, the terms of which were not disclosed, adds Great Bear's 32 facilities to Culina's 18 in the UK.