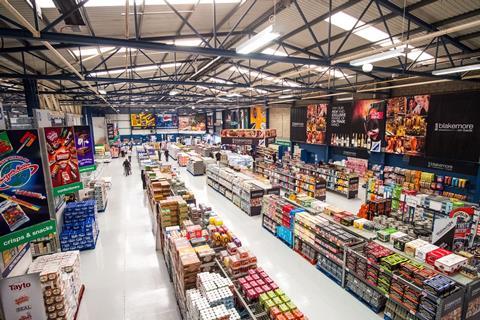 Wholesalers could be on the verge of a breakthrough in their long-running campaign for sector specific support relating to the coronavirus pandemic.
More than 300 wholesalers, representing 90% of the total value of the sector, have completed a new Defra survey looking into the impact of the crisis on their businesses.
The deadline for completion of the survey was Monday and a Defra spokesman told The Grocer the results, which are expected in the coming days, "will be used to assess any possible risk to food wholesale businesses and it will help government determine the case for financial support to the sector".
The survey received the highest number of respondents to any wholesale data gathering exercise to date according to the Federation of Wholesale Distributors, which is assisting with the process.
FWD said one of Defra's key aims is to ascertain the level of financial assistance required to sustain food supply to the sector's 350,000 foodservice customers.
"The overwhelming response underlines the scale of the challenge facing foodservice distributors, who have received no sector-specific support since the start of the Covid crisis," said FWD CEO James Bielby. "There's never been a clearer demonstration of collaboration within wholesale and the determination with which our members are fighting to preserve supply not only to hospitality, but to the education, care and health sectors as well.
"Defra's food policy team has assured us that the impact on wholesale is at the very top of its agenda, but any decisions will be built on a solid evidence base. The comprehensive response from our members to this data request demonstrates just how willing they are to provide government with the tools it needs to make informed decisions.
"We are confident this survey will demonstrate the need for urgent financial support to ensure continuity of supply and we will be working closely with Defra via both this and high-level roundtables of officials and wholesalers to drive government support."
Top of the FWD agenda is asking for the extension of business rates relief to the wholesale sector. It reiterated this call during crisis talks with Defra this week.