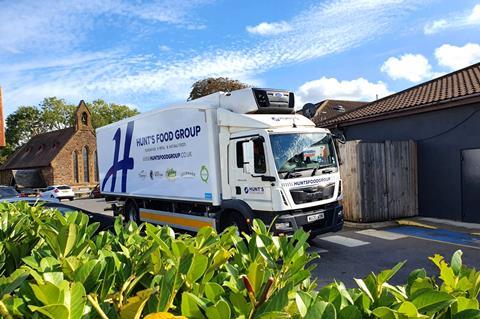 Hunt's Foodservice has rebranded to become Hunt's Food Group to reflect the diversification of the business.
The wholesaler said the move would also highlight its future vision as it continued to add new lines to its range.
The business has so far broadened its remit in supplying retail and natural products to farm shops, independent stores, coffee shops and online retailers, such as Ocado and Mindful Chef. Its foodservice arm still represents more than half of the business.
Its refocus over recent years has meant it has been able to appeal to a new and more varied customer base, while "significantly" growing volume with its existing clients, it added.
"Having more to offer our existing customer base has meant we have grown volume dramatically," said group MD Thomas Hunt.
"To our customers' delight, we're adding new lines all the time," he added. "Our customers benefit enormously from the fantastic relationships we have with them, and we have become a one-stop shop, which makes their life much easier. As a result of this, we have grown turnover from £42m in 2013 to a forecasted £110m in 2022."
The business is also focusing on its environmental impact and working with a specialist to lower its carbon footprint. This has included using electric and hybrid vehicles, installing solar panels at its head office depot, and planting eight acres of trees.
"This has always been important to us as a business, but now we are focused on it as a priority for the future," added Hunt.