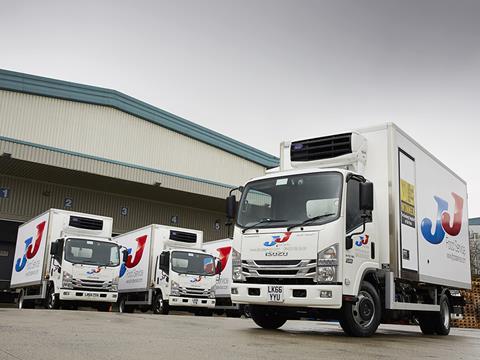 JJ Foodservice has cut back on fuel emissions and driven up the efficiency of its multi-temperature fleet after investing in telematics technology.

Since the project was launched six months ago, vehicles are idle for 500 fewer hours a month and mpg has increased by over 8%.

Telematics tracks vehicle usage and transmits the information back to central office, providing valuable data on how companies can increase efficiency.

"The use of telematics has helped us to improve the efficiency of our drivers dramatically, resulting in significant fuel savings. Keeping our costs down means we can continue to pass on great savings to our customers," said head of operations Sedat Kaan Hendekli.

"Less fuel consumption means a reduction in our environmental impact. Tracking driver behaviour has also been shown to improve road safety and reduce the cost of vehicle maintenance - the project has been a great success."

JJ Foodservice also introduced paperless technology to its warehouses earlier this year, which notifies the warehouse team on their mobiles when an order comes in rather than printing orders on paper.

The wholesaler operates across 11 branches and serves cafés, hotels, QSRs, schools and local authorities.