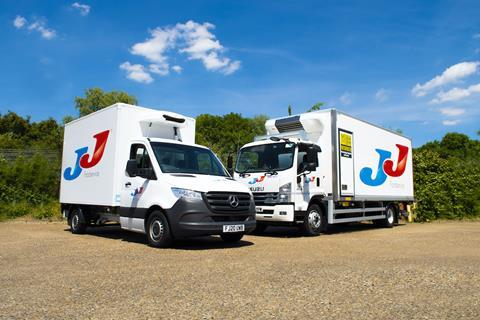 Wholesaler JJ Foodservice is encouraging customers to "keep calm" over the latest coronavirus disruption, saying it is working around the clock to maintain supplies.
Speaking to the BBC yesterday evening following the closure of France's border on Sunday night, JJ COO Mushtaque Ahmed said "the timing could not have been any worse" and the business had been "shaken up".
However, he said the company was also working around the clock to maintain supplies, including sourcing from alternative suppliers.
JJ supplies 83,000 customers, including restaurants and care homes, and gets 30% of its products from EU countries.
"It's an extra headache to deal with," said Ahmed.
"Our 11 UK branches are well stocked up on key lines, we are monitoring the situation 24/7 and are in constant communication with our suppliers."
He said alternative suppliers were being used to "keep everything running as usual".
"There is plenty of food and drink for everyone", he said. "The UK foodservice supply chain is robust – we will get through this."
Food industry leaders today accused ministers of botching the announcement of a new Covid strain on Saturday by failing to warn ports and industry of the likelihood France would close its border.