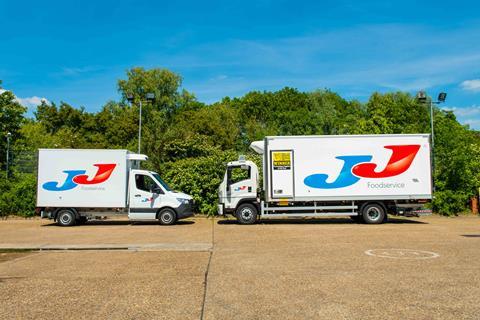 JJ Foodservice served more than 20,000 new customers in 2020 following a surge in sales to takeaways.
The 22% uplift takes the London-based wholesaler's number of customer accounts to 83,000. This was even stronger growth than in 2019, when it added 10% more customers.
JJ told The Grocer it worked with manufacturers early on in the lockdown to secure good availability and prices on takeaway essentials, including pizza cheese, burgers and packaging products.
Sales of biodegradable and compostable packaging increased by 61%, while pizza boxes were up 54% and fish & chip boxes increased by 41%.
"It's been a challenging 12 months for the eating out sector, with many businesses forced to close or make cutbacks", said JJ Foodservice senior category manager Mehmet Can Nohutcu. "But many restaurants and takeaways have adapted quickly, moving online and modifying menus.
"Not only did we support our existing takeaway customers with great deals ­– our low prices and fast service helped to attract many new businesses."
It comes as the wholesaler reported sales of £225m for the calendar year ending December 2020, 1.3% up on the previous year.