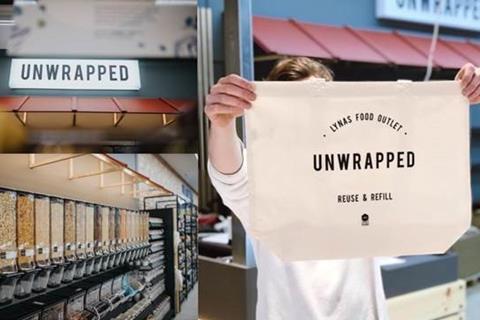 Northern Irish wholesaler Lynas Foodservice has developed a new packaging-free range for its retail arm.
The delivered foodservice specialist operates an eight-strong chain of Lynas Food Outlet stores, selling products by the case and individually at wholesale prices across the province. The most recent store opened in Cookstown last month and features a zero-waste area under the branding Unwrapped: Reuse & Refill.

Customers can fill their own containers from wall-hung dispensers, which include loose pasta, grains, dried fruit and nuts.

There is also a frozen Unwrapped section that includes fruit & vegetables.

"It is back to how we used to shop. Just fill, weigh and pay," said Lynas MD Andrew Lynas.

"Unwrapped: Reuse & Refill is about giving the customer the choice to go plastic-free without compromising on great food."

The Cookstown outlet also has a craft butchery, large frozen range, chilled, ambient and household items.

Lynas is a member of buying group Caterforce. Recently filed accounts at Companies House show turnover was £131.5m for the year to October 2017.