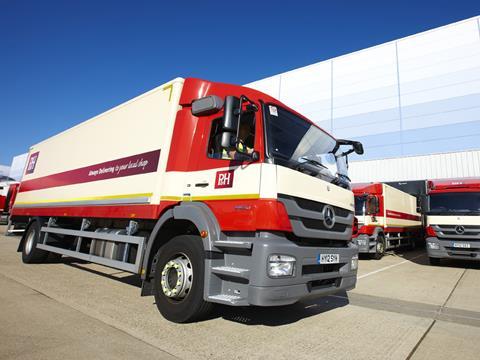 Concerns about the future of delivered wholesale giant Palmer & Harvey have been allayed by the extension of its key Tesco tobacco contract for a further three years.
Tesco's proposed £3.7bn merger with Booker threatened to deliver a mortal blow to Palmer & Harvey as the Tesco tobacco contract is understood to represent around 40% of its turnover. In a bid to shore up its finances P&H had brought in a restructuring expert, while negotiations with its key tobacco suppliers had included the option of an equity stake in return for a cash injection in the £4.4bn sales wholesaler, which recorded a pre-tax loss of £17.3m last year.
But according to Sky News, the delivered wholesaler is planning to confirm the deal tomorrow.
In a statement from P&H seen by The Grocer CEO Tony Reed said: "We are delighted to further extend our multi-year relationship with Tesco and look forward to working with the Tesco team to maximise efficiency and provide great service over the coming years."
"The combination of resources from the two businesses is proven to deliver a first-class retail offer for Tesco customers."
Tesco UK distribution director Andrew Woolfenden added: "We look forward to building on our long-standing partnership with Palmer & Harvey, and continuing to work and innovate with them to serve our customers better."
The deal covers the distribution of tobacco and associated products, as well as stamps, to every Tesco retail site in the UK, ambient non-tobacco lines to Tesco forecourts, and frozen food lines to more than 1,700 Tesco Express stores.
Refinancing talks remain ongoing. Last week tobacco giants Imperial Brands and Japan Tobacco International confirmed their involvement in the talks. Options on the table are understood to have included the suppliers taking an equity stake in P&H in return for an equity stake. However, according to the latest reports it looks more likely the tobacco giants will continue to act in more of a guarantor capacity.