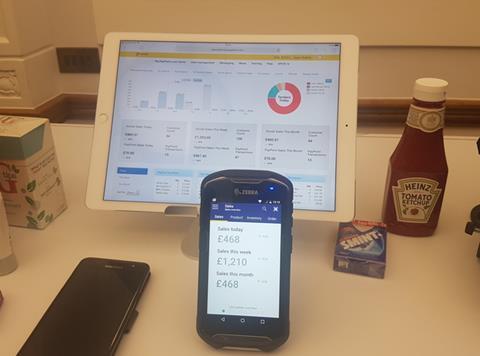 PayPoint has struck a deal with Booker to provide back office links for its PayPoint One platform.

Retailers who shop with Booker and have a PayPoint One system will now be able to benefit from automatic product file downloads allowing them to place orders, maintain prices and descriptions, print shelf edge labels and receive accurate promotion pricing.

The features are designed to free up retailers, providing them with more time to run their stores.

PayPoint One provides retailers with EPoS, contactless card payment capabilities and bill payment services and is live in over 8,000 stores across the UK.

"We're delighted that thousands of retailers who shop with Booker are now benefiting from this new deal which will help them run a more efficient business. Receiving automatic downloads direct to their system really will free up their time so they can concentrate on running their business with the improved technology and experience that PayPoint One delivers. Feedback has been positive and we're particularly happy that our unique mobile app is helping retailers transform the way they manage their stores," said PayPoint commercial director Lewis Alcraft.

"Underlining our commitment to continually evolve the platform, the next 12 months will see the launch of news management via PaperRound, an iOS version of the mobile app, multisite management for retailers with more than one store, as well as several improvements driven directly from retailer feedback."

PayPoint One was first launched back in November alongside the PayPoint One mobile app.

The platform offers three levels of functionality. The base level allows retailers to operate a cash register via the platform, with integrated card payments and single basket checkout for all goods and PayPoint services.

EPoS Core allows retailers to streamline their front of house operations through product scanning, sales dashboards and all the integrated payments of base levels.

Meanwhile, EPoS Pro offers full stock management, news management, and links to symbol groups and wholesalers, along with all the benefits of the other two models.

The PayPoint One mobile app also allows retailers to manage their stores on the go, allowing them to monitor sales, alter pricing and control stock levels.