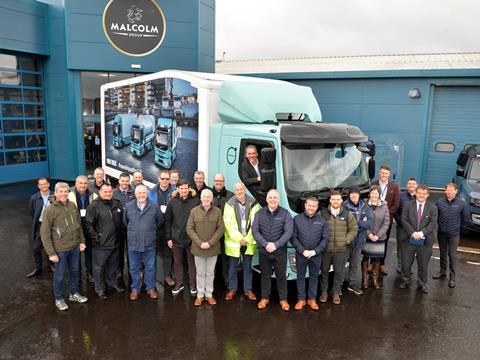 The Scottish Wholesale Association (SWA) has joined Scotland's new Zero Emission Truck Taskforce.
The taskforce, which will meet for the first time this month, is comprised of leaders from across the logistics, haulage, manufacturing, energy and finance industries.
The SWA was invited to join after the success of its 'Decarbonisation of the Wholesale Industry' project.
The group will be working to identify and design practical solutions to some of the challenges and opportunities posed by the transition towards zero-emission trucks.
It will lay out the steps required to ensure a smooth transition to more sustainable technologies, identifying where additional development is needed and exploring new business models for members.
The SWA will encourage its members to become involved in the sub-working groups that are being formed within the taskforce. These sub-groups will allow members to have a direct say in the shaping of Scotland's investment in zero-emissions vehicles.
"We're working at pace to explore opportunities and find solutions as we start planning the transition to zero-emission trucks, so we're honoured to be invited by the Scottish government to sit on the Zero Emission Truck Taskforce," said SWA CEO Colin Smith.
"The SWA recently partnered with Volvo Trucks to offer our members more detailed insight into the electric vehicle and infrastructure market as part of our 'Decarbonisation of the Wholesale Sector' project and this was hugely successful, with 19 wholesalers and some of our supplier members participating.
"There's a lot to take on board as we grapple with how best to achieve zero-emission trucks, and it's our job to help members cut through the myriad information available and guide them on the right path to decarbonise their businesses."