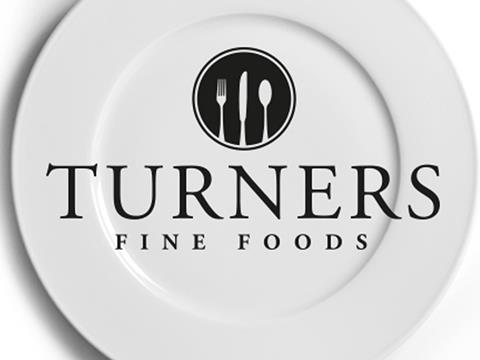 Landmark Wholesale member Turners Fine Foods has collapsed after a failed turnaround attempt, with almost 500 staff losing their jobs.
Will Wright, Mark Orton and Colin Haig from KPMG were appointed as joint administrators to Silverstar Foods Ltd, which owned the Turners Fine Foods brand, on 26 July.
The company, which was headquartered in Kent, supplied about 3,000 restaurants, hotels, caterers and retailers with farmhouse cheeses, charcuterie and deli produce. It employed 484 staff across sites in Goudhurst, Tonbridge, Christchurch in Dorset and Earby in Lancashire – and also operated the Camden Quarter restaurant in Tunbridge Wells.
Upon appointment of KPMG, all operations ceased to trade and a total of 457 employees were made redundant. The joint administrators have retained a skeleton staff to assist them with fulfilling outstanding orders and winding down the business.
Silverstar revenues soared 30% to £41.5m, with pre-tax profits up 32% to £1.4m, in the year ended 30 April 2015, according to the latest accounts available on Companies House.
The accounts added: "The board is mindful of the increased net current liability position in these accounts. 2015/16 trading has been extremely positive with top line revenues increasing by in excess of 35%. Whilst the board sees this growth continuing, we are mindful of the potential pressure this continuing growth may place on cashflow whilst we continue to invest in the future of the company with a relatively small capital base."
However, there were no details from KPMG of what caused the dramatic decline at the business since the year end.
In February this year Silverstar agreed a takeover of Coastline Produce, a fresh produce supplier to the hospitality sector, schools and care homes with a turnover of almost £21m. At the time Silverstar director Toby Raphael denied rumours the deal was a fire sale. He told The Grocer: "They don't need saving; it's not a fire sale in any shape or form."
A new management team was appointed at Silverstar to turnaround the Turners Fine Foods brand, with Sean Cooper taking over as chairman.
"Following a period of sustained losses and despite the directors' best efforts to effect a turnaround and sale of the business, the company was unable to continue to trade and the directors took the difficult decision to place it into administration," said Will Wright, partner at KPMG and joint administrator.
"Over the coming days, we will commence an orderly wind down of the business, and will also be speaking to interested parties with a view to trying to secure a sale of the assets. We would encourage anybody who may be interested in acquiring either stock or assets to contact the joint administrators as soon as possible."
Rival wholesalers Booker and Brakes have taken to social media to offer support for businesses affected by the administration of the luxury wholesaler.
Booker Wholesale said on its Facebook page: "Following the unfortunate news that Turners Fine Foods has gone into administration, if you have been affected, we are here to support your business. Contact your local branch to see how we can help."
And food service giant Brakes tweeted: "Sad to hear Turners Fine Foods are no longer trading. If you've been affected & need help call us."