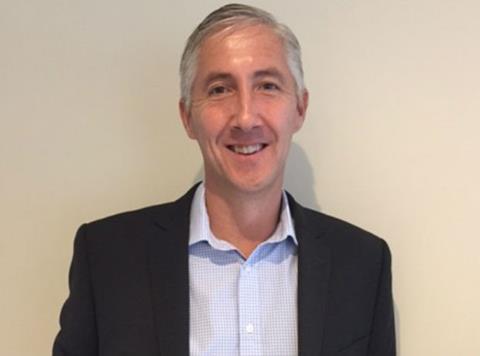 Unitas has cut all ties with Confex in a bustup over competition between the two buying groups.
The decision means Cotswolds-based buying group Confex, which has 220 members, with £2bn in buying power, will no longer be able to access the favourable terms Unitas members enjoy with some 320 suppliers.
Unitas MD Darren Goldney wrote to its 170-strong remaining members, as well as suppliers, on 30 June, to inform them that from 1 July Confex would no longer be a member, and asked them to ensure Unitas supplier agreements were not extended to Confex beyond that date.
"Moving forward we believe collaborations must add value to all parties and this one no longer does," said Unitas MD Darren Goldney.
The termination of Confex's affiliate membership marks the end of a 20-year relationship, which began with former buying group Landmark, and rolled over into Unitas when Landmark and Today's buying groups merged in 2018.
The Grocer understands a number of factors have led to the decision, including the announcement a few weeks ago of Confex's plans to launch a 275-strong own-brand range, due at the end of the year.
Confex also launched a recruitment drive targeting Unitas members, which is understood to have upset Unitas, with one member accusing Confex of "acting dishonourably".
"We believe independent wholesalers, and critically the suppliers we partner with, are better served when working in scale, on shared sales platforms, reducing duplication and growing trust," Goldney told The Grocer. "Anything that distracts us from that is not helping anybody in the long term.
Goldney also denied suggestions that the move would weaken Unitas's buying power. "We are excited to be growing in 2020 and to consistently accelerate our journey to develop a selling culture and capability programme. We believe direct interaction and engagement with individual members who are all similarly committed, is a great route."
In a further move Goldney indicated that Unitas members will no longer be able to hold multiple memberships across Unitas, Confex and Sugro effective from 2021, a decision that is likely to affect a further five Sugro members.
Confex chairman Martin Williams defended attempts to recruit new members as "common practice" among buying groups, and said this move was an attempt to pre-empt future movement between groups.
He added that having enjoyed a long relationship with Unitas Confex relished the opportunity that its departure from Unitas gave them.
"The economic reality of Covid 19 will make it difficult for eight buying groups to survive. As Confex chairman we want to ensure Confex is leading that change.
"Confex recently announced the launch of 275 new foodservice own-brand lines under the Core branding, which will be ready for January 2021. This will be a focused competitive range that we believe will be a real winner for our members.
"Confex future strategy also includes developing joint business plans with all of our leading suppliers rewarding growth and discipline across the group. Therefore the timing of the departure is perfect for Confex and we look forward to a bright future as an independent buying group."