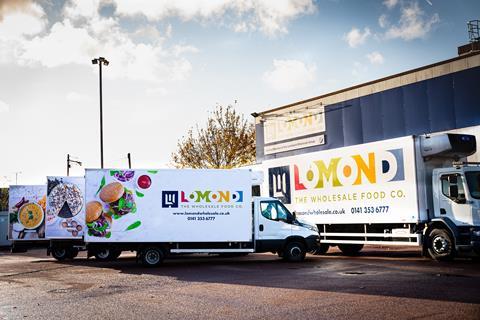 Unitas MD Darren Goldney has urged the government to correct the disparity in financial aid given to its members in Scotland and England.
It comes as Scottish wholesalers have been given access to two separate grants: the Pivotal Enterprise Resilience Hardship Fund in the summer and a wholesale-specific £5m grant funding in December.
Goldney slammed the lack of monetary support available to businesses in England that are facing the same challenges as those north of the border.
In England, wholesalers are eligible to apply for grants via their local authority, which are worth up to £10k. Rivals in Scotland have been awarded in excess of £100k to help combat similar losses caused by the pandemic.
This week Goldney has written to a raft of MPs, including the prime minister and the chancellor, urging them to establish a fund for wholesalers in England.
"Whilst Scotland is devolved, it relies on much of its funding from Westminster so it cannot be justified that exactly the same critical food and drinks supply chain role is effectively discriminated against in England," he wrote. "Supply chain disruptions to critical public service and socially important sectors are a risk, more than ever."
"The 'ask' remains the same. This is the simple correction that enables qualifying wholesalers to be given the same business rate relief as their customers, who the government have correctly supported. And a meaningful grant system like Scotland, in which local authorities do not repeatedly tell wholesalers they are not eligible and only being considered for the one-off and very small Additional Restrictions grant."
Scottish foodservice and retail wholesaler Lomond has received funding from both grants.
The family owned business has estimated it will have £54,000 of wastage over the next 90 days as a direct result of the latest national lockdown, which has resulted in turnover reaching just 45% compared with this time last year.
Owner Barbara Henderson said this latest cash injection would mean the company would not have to consider any more redundancies at this time.
"It has made a huge difference to us," said Henderson. "To know the government is helping us to fund something that is no fault of our own is wonderful. A lot of our supply this time round was already in the pipeline; this latest grant will help offset some of that waste."