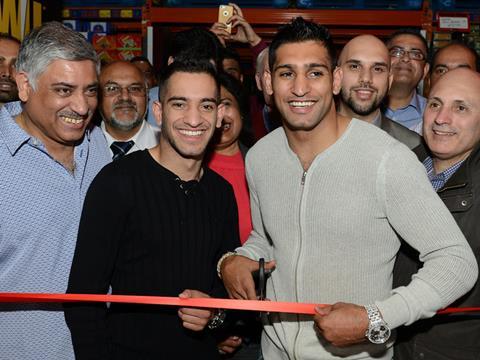 Glasgow became a wholesale battleground last week when Bestway and United Wholesale Scotland officially relaunched depots just half a mile from each other on the same day.

On 31 July, Bestway celebrated the official re-opening of its depot in Kilbirnie Street, which it acquired in April. United Wholesale Scotland, meanwhile, relaunched its Maxwell Road depot.

Bestway has increased the size of its depot from 45,000 sq ft to 110,00 sq ft and added new departments, including alcohol, chilled, butchery and world foods. The wholesaler said sales soared 196% on opening day versus the same day the week before, and that footfall increased 128%. It expects the depot, which is its eighth in Scotland, to become one of the top-three performing depots in its 63-strong estate.

CEO Zameer Choudrey said Bestway's new depot in the city would "see the retail and wholesale dynamic in Glasgow change for the better" by giving its customers "more choice, value, support and flexibility."

Meanwhile, two-time former boxing world champion Amir Khan reopened United Wholesale Scotland's depot. The wholesaler has invested £2.5m in the site, doubling its size to 41,000 sq ft and adding a 12,000 sq ft alcohol section.

"Things have changed a lot in retail over the last 10 years, but we're confident that re-introducing licensed products will work well for us and add to the already very full and extensive range we have brought together for our customers," said director Athif Sarwar.