This article is part of our digital feature on wine
Meet the buyers…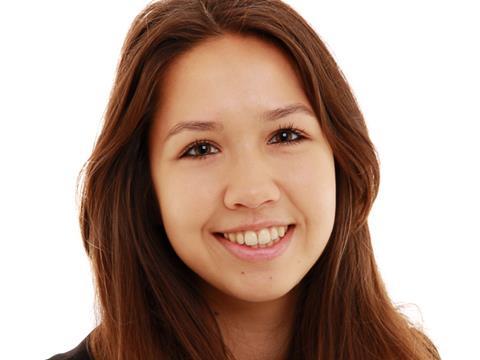 Anna Krettmann
Wine Buyer, Lidl
Anna joined Lidl's BWS team in January 2015 and later specialised in wine. She and her fellow buyers are responsible for everything from sourcing to in-store merchandising, and she loves being able to source wines from less well known countries.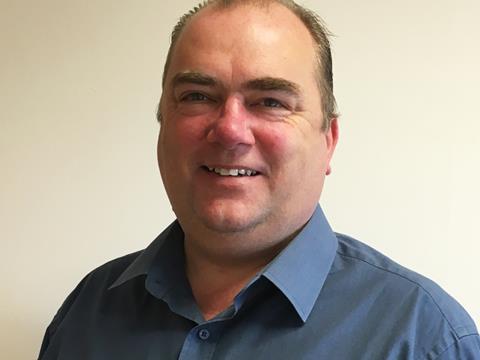 Steve McCann
Wine Category Manager, Costcutter
Retail veteran Steve has been in the industry for 30 years, and has been responsible for purchasing wine, alcohol and tobacco for the last 17. For him, no two days are the same thanks to the diversity of the products he buys.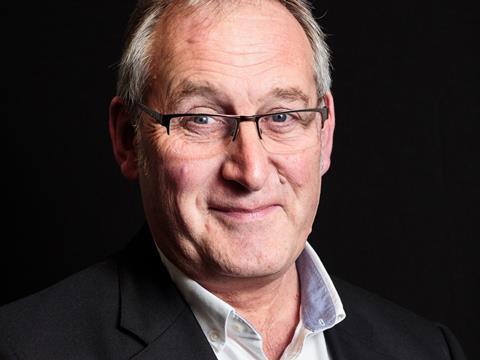 Paul Miller
Category Controller, AF Blakemore
Paul's first love career-wise was the on-trade, and he worked around the world for a nightclub operator before moving to AF Blakemore. He insists there is never a dull moment in his job, as evolving consumer habits and changes in the market keep him on his toes.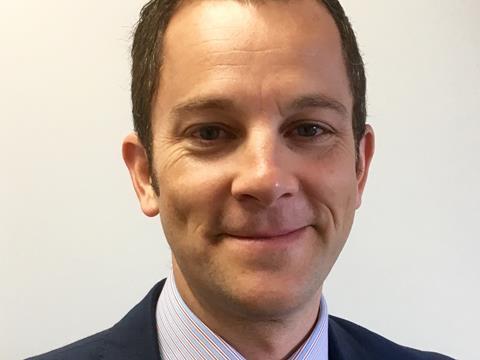 Mike James
Buying Director, Wine, Aldi UK
Mike joined Aldi as an area manager back in 2004, and after six years took on his current role at head office. Mike says he learns something new every day and is constantly fascinated by the intricacies and complexities of the wine category.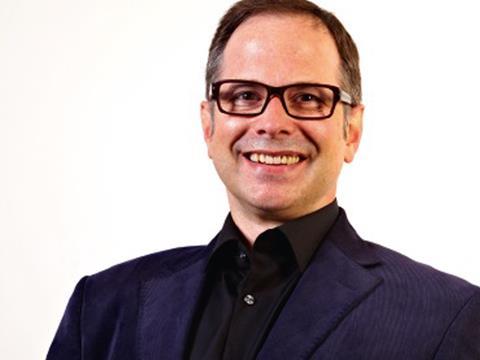 Gyles Walker
Wine Buyer, Co-op
With 20 years' experience in the drinks industry, Gyles Walker joined the Co-op two years ago. Having spent 12 years buying wines from all over the world, he has extensive knowledge of the market and of what UK wine drinkers want.
How would you sum up the past year in wine?
AK: Lidl's wine category has gone from strength to strength over the last year in both our core range and Wine Cellar promotions. The quarterly Wine Cellar promotions proved so popular we have taken the decision to offer them bi-monthly from August this year.
The introduction of the Wine Cellar in 2012 and the rotating collections we offer have undoubtedly contributed to our double-digit growth figures in wine.
SM: The last year has been a year of consolidation and range rationalisation. The growth of the discounters has led to some interesting challenges and the whole industry has been forced to review what they do.
PM: It's been a mixed bag. The positives are the way that most consumers are becoming much more interested in what wine they are drinking and the movement towards quality over quantity. The growth in sales of sparkling wine is nothing short of phenomenal. The negatives are the growing effect of "dry January" and the duty increase at the last Budget.
MJ: The UK wine category has undergone a significant change throughout the last 12 months. Sparkling wine is no longer just to be enjoyed on special occasions, becoming a more popular and frequent tipple. Customers are now prepared to spend more on wine, yet are drinking less in quantity, drawing attention to the growing realisation that wine's 'traditional' approach needs a radical transformation if it is going to engage with young adults.
GW: We have had a great year so far for wine – winning Convenience Wine Retailer of the Year. Latest figures reveal people are now switching to The Co-op from major UK retailers. Increased shopper frequency and bigger basket spends are driving growth in a difficult market as we become the destination for impulse wine purchases.
What's been the best wine launch of the past 12 months?
AK: One wine that has gone exceptionally well for us and was very popular among our customers was Ice Wine from Canada, which we brought in for Christmas 2015.
SM: For me it's Cruset from LGCF; an easy drinking French sparkling wine and fantastic value for money.
PM: It's been an interesting time with the new 'fruit wines' injecting fresh energy into the category but, for my money, Mud House has delivered on packaging and promotional requirements, and incremental sales are flowing through.
MJ: During the past 12 months we have been working with dedicated, young and highly skilled winemakers to expand our range of wines from South Africa, for example our South African Gaguedi lines from Swartland. These new additions to our range have been very successful, really energising this subcategory and enhancing our overall offer.
GW: I brought in Most Wanted Albarino 75cl from Off-Piste Wines a year ago and have enjoyed seeing its sales success. Based on strong brand credentials, it has allowed us to tap a younger customer base. Plus, the demand for our new Co-op Pinotage, made by the renowned Duncan Savage, has taken me aback - sales are double my original forecast! There is a UK consumer for great pinotage.
How has your range changed over the past year and what trends does it reflect? Are you focusing more on brands or own label?
AK: As a wider business, we focus primarily on own label and this is the same within wine. We are always monitoring trends, for example we brought in a Wine Cellar collection with several new world wines, which were exceptional value for money, as the market for these has grown significantly.
Additionally, sparkling wines have become increasingly popular within the market so we had a Wine Cellar collection (in June), which included seven sparkling wines from four countries, our largest range ever. The great thing about the bi-monthly Wine Cellar promotions is that they allow us to react quickly and test out new trends in the market.
SM: We have reduced our wine range by 30% since the turn of the year, removing a lot of the duplication whilst adding almost 50 new SKUs and broadening the range. We have also added a small range of Exclusive Label Wines this year and will continue to explore such opportunities further over the coming year.
We have focused on communicating the provenance of our wines and sharing the story of the winemakers we work with to engage with millennials
PM: The Spar brand is generally at the core of what we do so the development of the Spar own-label range gets priority. New market developments need to be met with new wines to suit – Spar's Fern Hills, a Marlborough Sauvignon Blanc and our Argentinean Malbec have been right on the money for us and over-deliver in terms of value for money.
MJ: Over the past 12 months, we have focused on communicating the provenance of our wines and sharing the story of the winemakers we work with to engage with millennials. Wine is a standout category for Aldi and the strength of our performance in the category and our relentless focus on the quality of our own-label wines gave us the confidence to invest significantly and start selling wine online earlier this year. This has made our products available to millions more customers who don't already have an Aldi store close by.
GW: We revolutionised the way we merchandised our wine range in stores this year to answer more customer needs through a more diverse offering of a blend of own-brand, exclusive labels and renowned brands. We removed duplication to make it easier for people, ensuring simple range architecture of good, better and best as well as increasing availability of key lines. This allowed space for us to halo our Fairtrade offering, award winners and journalist-accredited wines.
Wine brands have a relatively small share of the market compared with other grocery categories. Why do brands struggle so much in wine and how can this be improved?
AK: In general, wine customers can be considered more explorative and interested in trying different wines on a more regular basis. Compared with other grocery categories, brand loyalty is not as high and customers are more loyal towards grape varieties and country of origin.
SM: Unfortunately we have too many brands and products trying to cover exactly the same role, which often confuses shoppers. This doesn't give shoppers real choice and stifles opportunities to expand ranges and offerings. Brands need to give real value for money, more everyday value rather than the high-low many wine brands operate.
PM: The situation varies by symbol group and the strength of the symbols' own-label range is the key variant. However, there is clearly synergy in a strong branded range being complemented by a relevant own-label range. Everyday value has proved highly popular with consumers and an own-label range can accommodate this much better than a branded range due to the fact the retailer has more control over pricing.
MJ: The very reason that wine brands struggle is the very reason that wine is such a fascinating category - it is so diverse, so driven by provenance and by the joys and passions of winemakers and growers. It is this that makes a wine, and it is also this that makes it extremely hard for a catch-all utilitarian brand to communicate to consumers.
GW: Brands need a clear identity and offer a consistent quality and value offering to the customer. Look at the successful brands of Campo Viejo, or generic wine-style brands such as Champagne or Marlborough Sauvignon Blanc. Most Wanted is a new brand that fits this criteria. There is room for both brand and own brand on shelf.
What countries, grapes or wine varietals are the ones to watch?
AK: Central and Eastern European wines are one to watch in terms of good quality. Native varieties such as Furmint, Juhfark or Kekfrankos are excellent value for money. Although relatively unknown to the UK consumer, Eastern European countries have a long history of wine making, Tokaji being the prime example.
Eastern Europe will be interesting to watch going forward, however, consistency of the quality of the wines will be their biggest challenge
SM: Eastern Europe will be interesting to watch going forward, however, consistency of the quality of the wines will be their biggest challenge. I have seen some good value wine produced from Moldova in particular this year.
PM: Italy is well placed to bring more to the party with more affordable well known wines coming into the market. Also look to Portugal, as the New World-style winemakers there have developed some approachable wines with indigenous grapes such as Touriga.
MJ: South Africa rightly deserves its time in the spotlight; value, quality, diversity and personality can be found in abundance here. Sauvignon Blanc is starting to develop away from overtly thin, aromatic lemon juice styles to those with texture, finesse and depth, often due to the prudent use of oak. Within the red wine subcategory, the Cinsault grape is hitting the spot for a lighter and refreshing aroma.
GW: I am eager to see the continued confidence of the South African wine industry, moving away from me-too New World varietal wines into interesting Rhône-style blends, resurgence of pinotage, growth of chenin blanc and just round the corner, cinsault. South Africa has a great opportunity to succeed in the UK at higher price points due to its passionate winemakers, Fairtrade grape growers and amazing quality.
How will the market shape up in the next 12 months?
AK: At Lidl we will continue to offer our customers wines at competitive prices. With New World wines and sparkling wines in growth, we can expect more varieties and variations from across the world being offered to customers.
SM: I think the next 12 months will see further range rationalisation across the retail market. This will certainly continue to feature in our strategy going forward to remove duplication. The pressures on the exchange rate post-Brexit will continue to be challenging for suppliers and retailers over the coming months.
PM: Sparkling wine will continue to be the driver although perhaps at a slower rate as Prosecco sales will surely plateau but leave an opportunity for sparkling wines of a similar style. France is well placed to take this opportunity.
MJ: It's a very exciting time for the wine category. The norms are being challenged and the industry is engaging with new customers in a bid to learn more about their likes and dislikes as the consumer landscape continues to evolve.
GW: Shoppers are increasingly buying little and often with frequency the main driver of growth in grocery. Shopping around behaviours learnt during the recession have now become normalised - value for money and savvy shopping are still the key drivers. This will continue to play out in the wine market too.
This autumn, we launch our compelling new 5:1 membership proposition, rewarding members with 5% on all own-brand sales, including wine and 1% to their chosen local community causes.
A growth in foodie escapism has seen an increased appetite from customers wanting to know more about the wines they are buying as the link between food and wine becomes more relevant to the customer purchase. We expect to grow in the next 12 months as talking about the total experience of food and wine around occasions will become the norm. Shoppers also expect great service through constant availability – this will remain a key area for us with excellent co-operation with our supply chain and store colleagues, plus an equally supportive supply base.
Previous article: Revealed - French wine is the best, say Brits
Next article: On-the-go and sparkling dominate global innovations