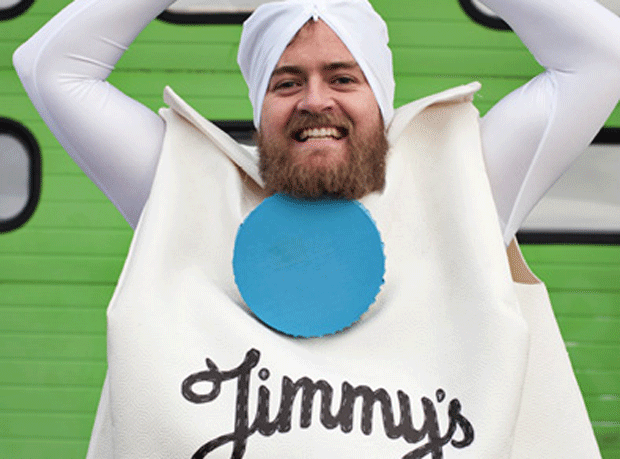 There is one more thing. It's been emotional. Man, Lock, Stock and Two Smoking Barrels is such a badass film. And so The Grocer is a badass publication. Alas, this is my last column for the dudes at William Reed and Mark, my sub-editor, has been such a hero. I'm always late getting my columns in and I'm sure he'll be happy to see the back of me.

It's also the end of a huge year for me, my family and our business. We've been debt-free for a whole year, my sister has finally bought the house she's always wanted, and is to be married next year to a total hero. My little baby girl is going to be one in January, we've hired some truly awesome people, met some awe-inspiring people, I've spoken at more than 50 events,and nearly paid my epic parents back the loan they kindly gave me. I've even managed to find time to surf and snowboard a little more, and I'm currently writing this on the slopes with a bunch of great family pals.

I can't stop pinching myself, wondering if this is actually all a dream. I've been talking about how lucky we are since we got here and I simply can't stop saying it. We've been doing Jimmy's for five years and this is the first time in my life that I don't wake up feeling scared. I do, however, wake up feeling incredibly excited. The butterflies in my stomach crossed with the adrenaline of running your own thing match if not overpower the feeling of being scared. The feeling of wanting to smash the day is actually stronger than ever. It's a truly great feeling.

We've got Santa popping over in a couple of weeks, which will be great, and it's going to be amazing to have some full-blown chill family time. Lazy days, fresh beach walks, long wine-contaminated evenings and 1,000 pigs in blankets will make for such a great break - so we'll be ready to destroy 2016.

To end, what does 'making it' mean to you and how do you measure it? Well, if you find yourself pinching yourself and smiling from ear to ear regularly, then you've probably 'made it', regardless of the numbers on display at a cashpoint.

Dudes, if you have read any of these articles, thanks for tuning in! Don't forget to enjoy life, business, and always keep your chin up. Like I said: it's been emotional.