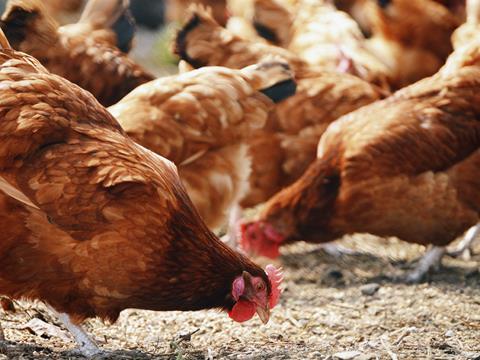 Up to 300 jobs could be under threat at a North Wales poultry plant operated by 2 Sisters Food Group which was embroiled in a food hygiene scare last summer.
The supplier currently employs 590 staff at its plant in Llangefni, Anglesey, but began a consultation today (23 February) into plans to reduce shifts at the facility from two to one.
The factory – bought by 2 Sisters in March 2013 from Dutch rival Vion Food Group – and another operated by the company in Scunthorpe, became embroiled in a campylobacter scare last July after The Guardian newspaper alleged it had been guilty of hygiene breaches which could heighten the risk of spreading the bug.
Health minister Jeremy Hunt ordered an immediate inspection of the two plants, with hygiene levels at the Scunthorpe facility subsequently found to be "generally satisfactory", and the Llangefni factory rated "good". The Food Standards Agency also found no risk to public health at the plants.
2 Sisters expanded the workforce at Llangefni during the summer of 2013 amid increased demand from the major supermarkets. However, a spokeswoman said it was now looking to scale back its operation after "a strategic review of our poultry operations".
While stressing the company was "committed to the site" she claimed it was paramount "we simplify our business to ensure that we have the right products and processes within our factories to ensure we can sustain the high levels of quality and service our customers expect".
Redundancies would help 2 Sisters "ensure Llangefni becomes a centre of excellence for producing chicken meat to supply the food service industry", she added.
But the potential job losses at one of the island's largest employers, was described as "devastating" by trade union Unite.
A spokesman said the announcement had "come out of the blue", with staff expecting the 2 Sisters review to recommend plans to expand the site. A final decision on the future of the factory is expected next month.