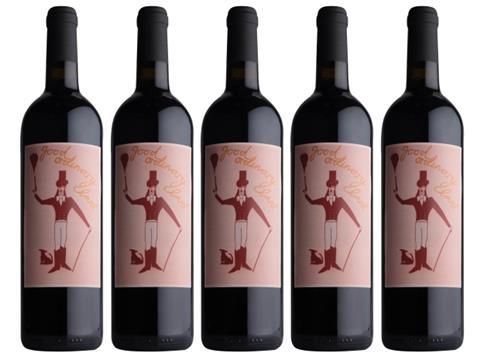 Wine & spirit merchant Berry Bros & Rudd has teamed up with Sussex-based artist Kate Boxer to reimagine its bestselling own-label claret.
Seven thousand bottles of the 13.5% abv wine have rolled out with a new design by the artist, depicting a pistol-toting St James Dandy and a dog (£9.95/750ml).
Berry Bros & Rudd had "provided as little guidance in terms of a brief as possible to ensure the designer has free rein - this way we could ensure Kate was able to create something that was true to her style", said the retailer's creative director Geordie Willis.
Value sales of the wine were up 29% year on year as of this September, said Berry Bros & Rudd.
The retailer heralded a "solid year of consolidation" with its latest set of results to 31 March 2018, which saw sales surge £16m to £186m - though operating profits were down 78% to £1.6m thanks to "a reduced gross profit in our UK business driven by mix", according to CEO Dan Jago.
Yet exceptionals such as the sale of whisky brand The Glenrothes to Edrington meant Berry Bros & Rudd ended the year with pre-tax profits of £46.5m, up from a loss of £4.7m the prior year.