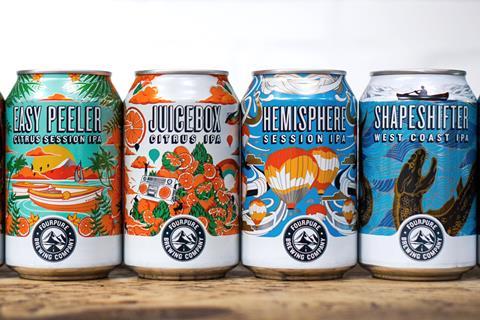 Australian brewing giant Lion has created a new UK craft division, called Little World Beverages.
The move will see the two craft brewers it has purchased over recent years - London-based Fourpure Brewing Co and Huddersfield-based Magic Rock - managed by a newly enlisted division boss Gordon Treanor.
Treanor previously worked for Lion in Australia, where he headed up Lion's craft portfolio.
The newly founded division "offers a strong portfolio of global brands and we're excited by the opportunity in the UK market", said Treanor.
The next year will see Magic Rock expand its brewing capacity, while Fourpure will add two new core brews.
Little World Beverages also hinted at "some interesting collaborative projects with partners across the UK, Europe and US".

The news comes as Lion in November snapped up much-loved US craft brewer New Belgium, which Treanor said "has the whole team excited as to what potential learnings can be shared across our brewing estate".
The business was "currently heavily focussed on continuing our strong growth with Fourpure and Magic Rock across the UK" but "very excited about the opportunity to work with the New Belgium team and to look at what opportunities might exist for the New Belgium portfolio in the UK and other European markets", added Treanor.
Last September saw Fourpure embark on a major revamp of its brand.
It upped its core range from four to eight brews, all of which were given new names and pack designs.
However, it hasn't been all good news for the fast-growing brand: its longstanding Juicebox Citra IPA this month fell foul of alcohol industry watchdog the Portman Group, whose independent complaints panel ruled it risked potentially appealing to children.