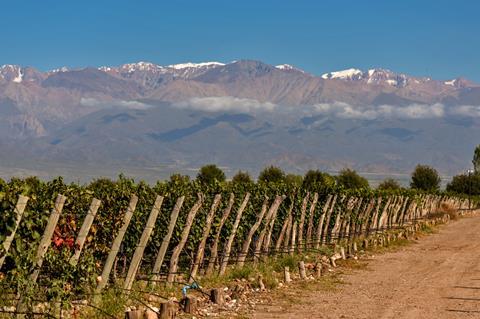 Benchmark Drinks has signed up to distribute wines from Fecovita, Argentina's largest wine producer, in the UK and Ireland.

The deal will see Benchmark take responsibility for the supplier's bulk wine and brands such as Bodega Estancia Mendoza, which will debut this October.
Benchmark MD Paul Schaafsma said given Fecovita's "size and scale and its strong desire to grow internationally" he was "confident we offer a highly competitive proposition to UK retailers".
Fecovita currently sells roughly 270 million litres of wine, presiding over about 30% of the Argentinian domestic market.
The region "provides exceptional value for money", said Schaafsma, whose business has so far largely traded in wines from Australia and New Zealand. "This is going to be a significant part of our company's portfolio."
"If you think about the new world: in Australia bulk prices are higher, in New Zealand there is a much higher average litre cost. South Africa has been short of water and gone through tough vintages.
"So in terms of those key commercial price points, South America is hitting the sweet spot and Malbec is a variety that people are excited about. I think you will see a lot of Shiraz drinkers switching to Malbec."
The rise of craft beer in Argentina had stolen share from its wine industry, he suggested, creating new impetus for suppliers to look abroad. "With the rise of beer, export is now a real long term strategy for Argentina."