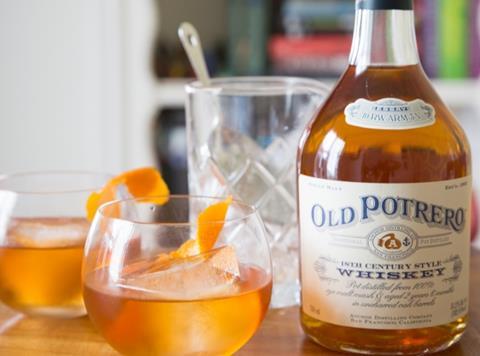 Berry Bros & Rudd has won UK distribution for US whiskey brand Old Potrero.

The tipple, made from malted rye grain distilled in copper pot stills, had "bold spice and fruit notes characteristic of rye" said the retailer. It is the first time in 15 years the whiskey has been shipped to the UK.

It will launch this month in Berry Bros & Rudd's central London store and website, and will roll out in April to the business' wholesale wing, Fields, Morris & Verdin.

Potrero whiskeys had "achieved cult status among American whiskey fans and as one of the original craft whiskies" said Berry Bros & Rudd trade marketing manager Roy Evans. "Old Potrero offers bartenders and retailers alike a great talking point to share with the customers, backed up with a unique, high-quality taste."
It comes as Berry Bros. & Rudd last month announced the relaunch of its own-label London Dry Gin after a four year production hiatus.