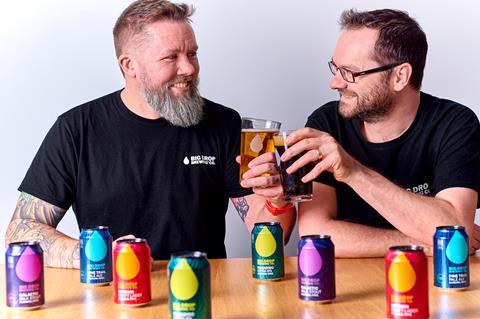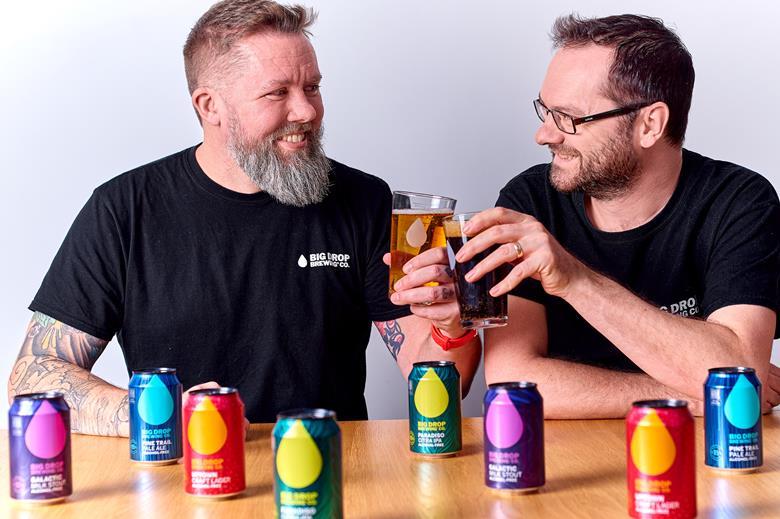 Big Drop Brewing Co has revealed a new look across its portfolio range of alcohol-free beer.
The Ipswich company, which makes only non-alcoholic beer, had given its cans and bottles a "big, bright and bold design" it said.
The makeover "had taken its inspiration from the beer itself: the flavour, colour and aroma of each different style". Each design was "based on an environment that is linked to the individual beer's style" Big Drop added.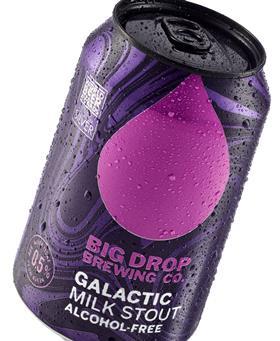 This had led, for instance, to the brewer's Galactic Milk Stout can sporting an illustration based on satellite imagery from deep space – to represent the drink's "inky blackness that seems to go on forever".
The pattern on Uptown Craft Lager comes from a section of concrete at London's Barbican Estate, while Pine Trail Pale Ale's design symbolises "the vertical rhythm of the trees in the forest".
The new look was created by London design agency Foundation working with Big Drop's co-founder & creative director James Kindred.
Working on the revamp "has been brilliant and the results speak for themselves" Kindred said. "2020 is a big year for the brand, and this bold new design direction starts us off in a fantastic way."
It comes as Big Drop is in the midst of a crowdfunding push. Earlier this month, it kicked off a Seedrs campaign to raise £500,000 to invest in the likes of an experiential taproom in London, a mobile bar for use at trade shows and other events, and various marketing activities.
Established in 2016 by Kindred and Rob Fink, Big Drop reached nearly £900,000 revenue last year. Its beer is listed by Tesco, Morrisons and Ocado, as well as by overseas retailers such as Albert Heijn in the Netherlands.
William Reed – the publisher of The Grocer – has launched an exhibition exclusively for the low & no category. For more information, visit low2nobev.com.