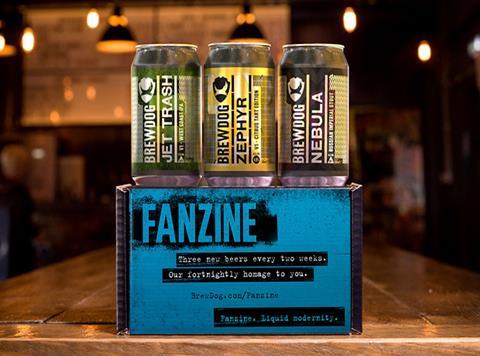 BrewDog has launched a direct-to-consumer 'beer club' called Fanzine to showcase three brews every fortnight.

The beers will be made in small batches at BrewDog's Aberdeenshire base, but specifics will not be revealed until they are delivered to customers.

Each trio will then become available in BrewDog bars as a flight.

"A beer club like this has never been done before," claimed BrewDog co-founder and CEO James Watt.