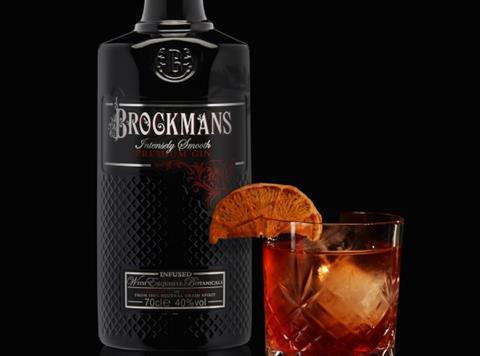 Posh gin brand Brockmans has rolled into Asda.
The 40% abv drink hit the retailer's shelves this month with an rsp of £34/70cl, marking its first national supermarket listing.
Asda was "really excited about having this brand on shelf," said spirits buying manager Ryan Ormrod. "We are proud of our wide-ranging gin fixture and Brockmans Gin, now one of the UK's fastest-growing super-premium gins, is a great addition to our portfolio."
Sales are booming for Brockman's: its turnover hit £8.2m for the year ending 31 December 2017, up 51% from £5.2m the prior year. Of that surge, UK revenues grew 145%, and the brand significantly expanded its presence in Europe with listings in more than 400 hypermarkets and airports in Spain, as well as entering six new international markets including Poland, Panama and the Philippines.
Moving into the mults would "provide the springboard to our next milestone, selling 100,000 cases a year", said Brockmans co-founder and CEO Neil Everitt, adding the brand would be on sale in 40 territories by the end of 2018.