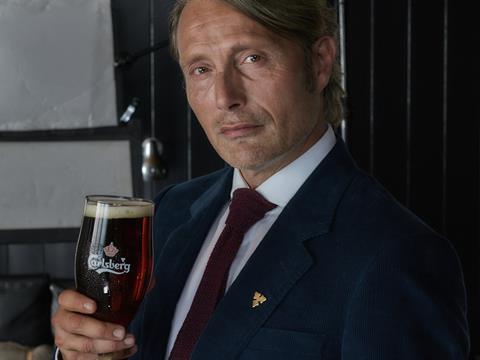 Carlsberg has unveiled plans to reverse the fortunes of its flagship 'green' lager alongside a relaunch for its traditional ale Tetley's and a new San Miguel variant.
After ploughing £15m into a relaunch for Carlsberg Export last year, the brewer said it was now working on a similar relaunch for Carlsberg lager.
It did not say when the revitalisation of Carlsberg classic would officially begin, although a second push for Export will hit screens in May.
Carlsberg also plans to launch a new unfiltered version of the classic brew (4.2% abv) in September, which the brand's VP of sales Alistair Gaunt told The Grocer would hit "a niche that had not yet been tapped" in Britain's supermarkets.
Its longstanding ale brand Tetley's will also receive an extensive makeover, with a new design rolling out across its entire range over coming weeks. The brand had been a "sleeping giant in our portfolio", said Carlsberg's marketing VP Liam Newton. Indeed, grocery value sales of Smooth Flow, its biggest SKU, fell by almost £1m (14.8%) to £5.6m last year [Nielsen 52 w/e 9 September 2017].
"We perhaps haven't done enough with it over the past five or six years," said Newton, stressing it was just "the start point of trying to revitalise the Tetley's brand and more news will come."
Carlsberg has also extended its San Miguel portfolio with a new Selecta (6.2% abv) variant, which launches exclusively into Waitrose in April. It was a "richer, more premium drink" said Gaunt.