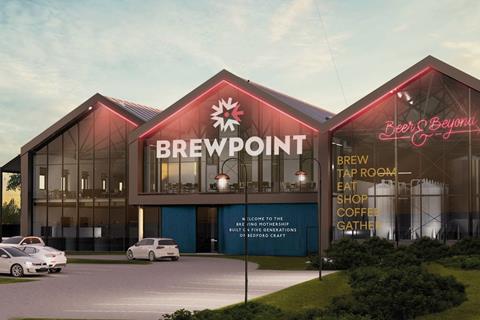 Charles Wells is completely rebranding and re-entering the brewing industry with a new 30,000-hectolitre brewery to create an entirely new range of beers.
The company, which sold its brewery and brands to Marston's in 2017 in a £55m deal so it could focus on its pub estate, has changed its name to Wells & Co, and has broken ground on a new site in Bedford, where it will produce an entirely new range of beers.
The new site, called Brewpoint, would be "capable of producing a range of beer styles that we would not have dreamed of 10 years ago", said the business' CEO Justin Phillimore. "We have not embarked on this lightly, but we feel it embodies the change of direction we have taken as a business."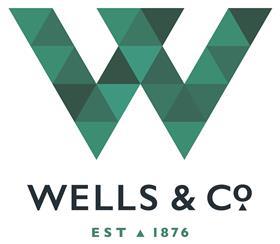 As well as producing Wells & Co's beers, it will house a restaurant, a shop, the company HQ and a visitor centre, and is due to open in summer 2020.
It would be built "with sustainability in mind", said the brand, featuring solar cells on the roof, solar shading, air source heating and cooling as well as a "highly efficient modern brewing plant".
Since the sale to Marston's, Charles Wells has created beers, but only collaborative brews with other brands around the UK made under its Wandering Brewer brand, and created at the hosts' facilities.
When the Brewpoint facility is ready, it will take over production of the most popular of these beers, as well as its existing Charlie Wells lager and Triple Hop IPA, which are currently still brewed by Marston's.
The majority of beer brewed will be sold through the company's pub estate, but it is understood some will be available to the off-trade, wholesale and export markets.