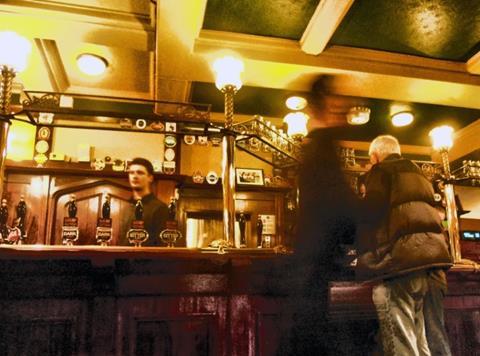 The Campaign For Real Ale is not a hugely progressive organisation. It's one of the largest, most influential consumer groups in the UK, and a lobbying force to be reckoned with, but forward-thinking? Less so.
So the news that a two-year consultation into its future, rife with hand-wringing and soul-searching, has come to a close with the decision not to widen its remit to include all beer and cider drinkers – opting instead to continue its quest to defend the sanctity and "superiority" of cask beer – is not a massive surprise.
It is disappointing, though. Especially considering a huge swathe (72%) of CAMRA's 192,000-odd members voted to pass the motion at its AGM last weekend, only to fall foul of small company rules that require a 75% majority to pass a special resolution.
CAMRA did vote through a raft of new objectives designed to bring it into the 21st century, at least, such as ensuring suppliers act 'in the best interests of the consumer' and increasing recognition of 'the benefits of responsible, moderate social drinking'. But none of these are particularly ground-breaking, and many would have been done anyway.
Accepting other beer styles as legitimate would have been a momentous statement of intent, though. And a proverbial middle finger to the legion of unimpressed commentators, who've cruelly caricatured its members as geriatric, sandal-wearing, pot-bellied pedants for so long.
Founding tenet
Most importantly it could have given CAMRA influence and relevance outside cask ale, which is drastically underperforming compared with the wider beer sector. Cask ale volumes in pubs have plummeted since 2014, according to BBPA figures, while the supermarkets have drastically reduced their stocks of bottled cask ale over past years in favour of trendier (and pricier) counterparts. CAMRA's founding tenet – the defence and advocacy of these drinks – is drying up.
Indeed, as beer author Pete Brown writes: "What I find most alarming is that no one in the cask ale industry wants to 'fess up that there's a serious issue here. [CAMRA's decision] is a recipe for disaster, like the middle-aged man who won't go and get that pain checked out at the doctor because he's scared of what he might hear, and anyway it might just go away."
That Welsh craft brewery Tiny Rebel's MD, Bradley Cummings was denied a seat on its national executive, is equally small minded. He had vowed to address CAMRA's image problem, encourage diversity and modernise its defence of pubs.
Cummings, simultaneously a well-liked figurehead of the craft movement and staunch advocate of the merits of cask, could have won CAMRA a lucrative new audience from which to draw grassroots support and activists. He could even have potentially lured many of its trendy urbanite fans on to cask beer.
However, it is unlikely this news spells the end for CAMRA, despite what the more vitriolic pundits have suggested (membership rose this year).
That 72% of members voted for change shows there is considerable appetite within CAMRA to move forward. It's a shame those members won't get their way.
But it has been – and continues to be – a formidable force for positive change. Its lobbying was instrumental in convincing George Osborne to scrap the beer duty escalator in 2013, and it helped push through the Pubs Code in 2016, which guaranteed much-desired rights for landlords.
Amid a sea of public health scaremongering and misinformation on booze, CAMRA has provided a much-needed voice of sanity. And as Brexit and its challenges loom ever-closer, both the off and on-trade will need even more effective representation in Westminster. But to do that it needs to stay relevant.
Let's just hope CAMRA's up to the task through this narrow lens.