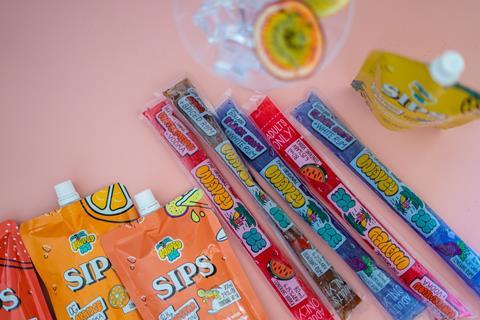 Wavey Ice, a Northern Irish RTD cocktail brand, has set its sights on raising £600,000 to fuel expansion after hitting its initial £450,000 crowdfunding target in less than 24 hours.
The brand, whose portfolio includes frozen boozy "ice pops" and ready-to-drink cocktail pouches called Sips, said it would use the funds to invest in further NPD and increasing the reach and distribution of its drinks.
Wavey Ice currently generates the bulk of its revenue through selling its drinks direct-to-consumer. Its sales are up year on year by 300%, driven by partnerships with celebrities and influencers including Olympic diver Tom Daley.
The brand said it was forecasting sales to exceed £1.1m this year, based on its year-to-date figures.
It said it had "begun conversations to establish partnerships with major global stockists", without disclosing details.
Wavey Ice's products are made at a dedicated facility in Hillsborough, Northern Ireland.
The business was founded in London in 2014 by Alex Situnayake, but was acquired in 2022. It is now run by MD and head of production Laura Davis and a team of four.
"We jumped on the opportunity to buy the business as we knew it had a lot of potential, and it's been a canny move as we've tripled sales," Davis said.
"We've invested in NPD and developed Sips, ready-to-drink alcoholic and non-alcoholic cocktails, which have been massively popular and stand-out sellers. Our crowdfunding campaign will help us bring our vibrant products to new markets and make waves in the industry.
"Our goal is to be a brand that inspires joy, creates unforgettable moments, and becomes a household name known for its exceptional products and sustainable practices."
As of 15 August, the brand has raised more than £530,000 from 88 investors, at a pre-money valuation of £3.5m. The equity raise runs until 6 September.