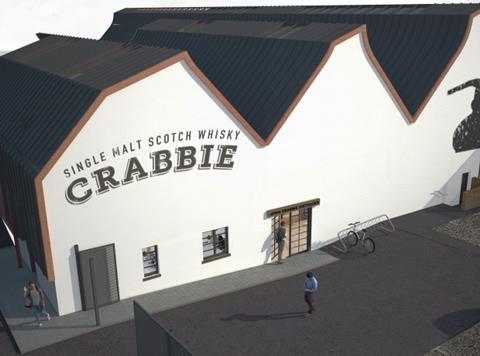 Halewood Wines & Spirits is ploughing upwards of £7m into a new distillery for its recently-resurrected Scotch brand John Crabbie.
The facility, in Leith, Edinburgh, where the John Crabbie brand was originally established, is set to open in early 2019. It will be the first single malt distillery to open in the city for more than a century and would bring "significant investment and employment" to the area, according to Halewood.
The site had "historical links with Scotch whisky production and maturation dating back over 200 years", said John Crabbie MD David Brown. "We hope it will contribute to the rising prosperity of the area with the creation of new jobs and through attracting additional visitors to the city."
Halewood announced the return of John Crabbie whisky to the market earlier this year, when it launched two single malts - including one 30 year-old bottle with a £500 price tag. The brand, known widely for its ginger beers and wines, had stopped producing whisky in the 1970s.
It comes as Halewood announced last week it was up for sale and had drafted in NM Rothschild to search for a buyer. Its CEO Stewart Hainsworth said to sell was "a natural progression of the new strategy" he had brought into the business.