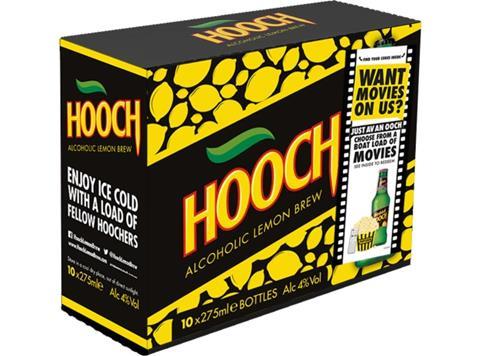 Hooch has mounted a new on-pack promotion offering free movies to shoppers.
Hooch bottles have rolled out adorned with codes redeemable online to download films including "many of the biggest cinema blockbusters" for the push, which is called 'Just Av An Oooch'.
It will run throughout the rest of the summer, backed by a social media push of "comical videos and parody clips" and on-trade activity.
The promotion "enables us to reward all our key drinker types as well as recruit new consumers to the brand", said Global Brands brand controller Christian Sarginson. "With the World Cup over and Love Island coming to an end there's a gaping hole in prime-time TV, so we're providing the perfect solution to fill it."