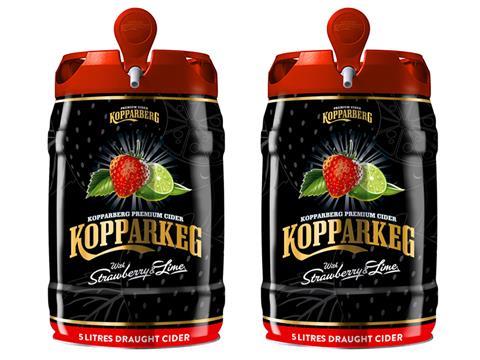 Kopparberg may extend the life of its limited-edition party keg due to outstanding consumer demand.
The five-litre Kopparkeg in Strawberry & Lime has all but sold out after being released in mid-July in Morrisons and Asda to run until the end of August.
The current rate of sales are 20 units per store per week, and the cider brand has attributed the popularity to the recent hot weather, as well as the support the product received on social media. One post from a consumer about the keg reached 98,000 likes on Facebook.
"While we always knew this product would be popular, the consumer demand and excitement for the product has been absolutely fantastic and has definitely exceeded our expectations," said consumer marketing manager Rob Salvesen.
"Due to the incredible response from our consumers, we will definitely consider bringing the Kopparkeg back. In another flavour? Watch this space."