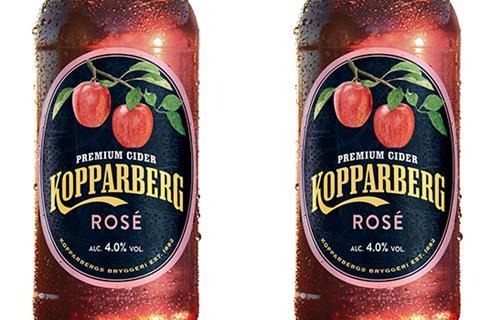 Kopparberg has launched a rosé cider to tap "soaring demand" for pink drinks.

The 4% abv Kopparberg Rosé hit supermarket shelves this week in 500ml bottles and 10x330ml cans.

Naturally coloured with red apple skins, it is a "refreshing apple cider with subtly sweet undertones", said the brand.

Rosé cider is already making a splash in the US, where it accounts for 13% of total cider sales [Nielsen], and Kopparberg expects it to "take the UK by storm" in the later summer months.

"Rosé cider has proven extremely popular in America, growing to be almost twice the size of the fruit cider category," said head of marketing Rob Salvesen.